Celeb News
Local
Black Twitter Reacts To Connie Ferguson's Daughter Lesedi's Acting Skills On #TheQueenMzansi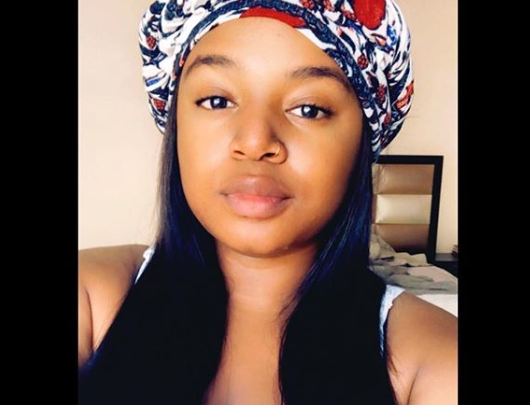 Black Twitter Reacts To Connie Ferguson's Daughter Lesedi's Acting Skills On #TheQueenMzansi! It looks like acting is in Lesedi Matsunyane's genes as she follows in her legendary parents' footsteps to make a name for herself.
Whilst most kids of famous parents get gigs because of who they are related to, it's not the case in Lesedi's case who has impressed fans of the hit telenovela with her acting skills.
The former Soul City actress has joined her mom Connie and dad Shona as a cast member on The Queen Mzansi and black twitter is impressed. Check out some of the reactions below.
We welcome the princess to our screens, Lesedi is such a beautiful actress, please grow her character, I knw she is busy behind the scenes but she is good!! @Connie_Ferguson @Shona_Ferguson #TheQueenMzansi

— Sunrise Pule (@PuleSunrise) February 8, 2019
But Lesedi is gooooood 🔥🔥🔥🔥🔥🔥🔥🔥 why are we not seeing you on our screens? That execution 🙌🏻🙌🏻🙌🏻 #TheQueenMzansi

— Asiphe Mdingi (@mdira_e) February 8, 2019
Is that Lesedi Matsunyane? Hey like mother like daughter. This acting business runs in the family 👌🏽#TheQueenMzansi

— Live, Love, Laugh (@QhawekaziNkuna) February 8, 2019
#TheQueenMzansi Lesedi is a great actor ❤🔥🔥

— K. (@Kao_Baikai) February 8, 2019
I've admired you Lesedi from afar through your insta page… my excitement when I saw you on the screen😭🙌❤ #TheQueenMzansi

— Femme💕🌻 (@LessEgo_Fire) February 8, 2019
at least Lesedi can act #TheQueenMzansi

— neo. (@neoeuw) February 8, 2019