Celeb News
Black Motion's Thabo Reacts To Zodwa Revealing They Slept Together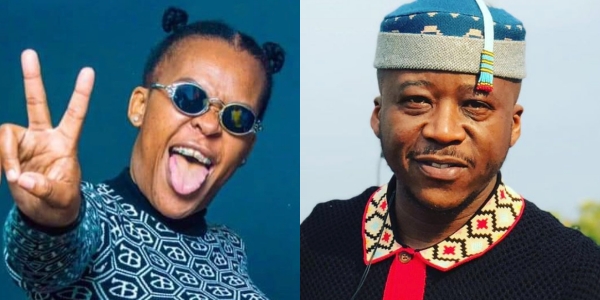 Black Motion's Thabo Reacts To Zodwa Revealing They Slept Together. Black Motion Thabo Responds to Zodwa Wabantu Revealing They Recently Slept Together. Dancer and businesswoman Zodwa Libram affectionately known as Zodwa Wabantu has a long history of shacking up the internet with her unfiltered and equally unapologetic  personality. The Durban based socialite has rubbed shoulders with some of Mzansi's most elite celebrities and due to the nature of her sex appeal, we don't find it surprising that some celebs have done a lot more than just rubbing shoulders with her.
In a recent episode of Lasizwe's YouTube show drink or tell the truth, Zodwa was put on the hot seat where she had to spill the tea and answer a few burning questions and let's just say the truth was too hot handle. After she was asked which celebrity she has slept with in the industry, Wabantu had no qualms about airing the dirty laundry for the whole world to know.
Zodwa revealed that she has slept with Black Motions' Thabo Mabongwane and it wasn't very long ago when this happened.
"Someone famous that I f*cked, … I think three weeks back, was Thabo from Black Motion … Yes we had sex. Yes it's not a secret. Apparently he has a girlfriend … It's none of my business." Zodwa said.
This immediately had social media users in a frenzy as they wanted answers from the musician about the situation. In an Instagram video, Mabogwane responded saying that he didn't care what people said about him but asked people to respect the mother of his child, Rakgadi Sedy Koetle.
"My side of the story, okay before anything you guys need to respect the mother of my child because she was not involved. Please leave her name out because I was not seeing her, I was not in a relationship with her. I was not seeing anyone at the time hence I did what I did" Thabo said.
Thabo admitted to having had sexual relations with the entertainer and does not see it as a big deal. He reiterated that he was not with Koetle at the time and she should not be dragged into the mess. Mabongawane is has stressed that he couldn't be bothered about the judgments that re being cast upon him for his action however, the mother of his child should be respected as they were not together when all of this went down.