Celeb News
Basetsana Kumalo And Jackie Phamotse's Legal Battle Gets Messy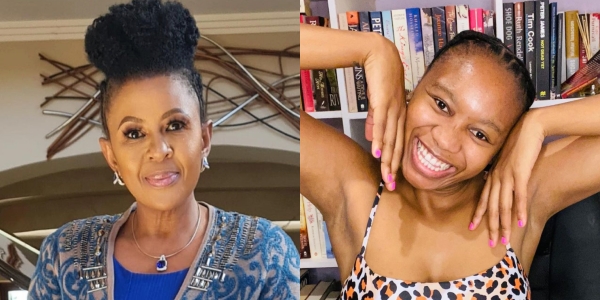 Basetsana Kumalo And Jackie Phamotse's Legal Battle Gets Messy. The courts of Mzansi are buzzing with a lot of celebrity action, as multiple celebrities have been reportedly involved in the midst of thrilling legal battles. It has been reported that media mogul and former Miss South Africa Basetsana Kumalo and her husband Romeo appeared this week at the Randburg magistrate's court as complainants in their case against award winning author Jackie Phamotse.
Phamotse is currently facing two charges of Crimen Injuria over a tweet she posted in 2018 alleging that she overheard a TV mogul and a former Miss South Africa pleading with one of her friends not to release a video of her husband who was involved in a sexual act with a male celebrity. Although Jackie didn't name who she was talking about, Basetana and Romeo concluded that she was referring to them.
"Just overheard a painful conversation, a female TV mogul pleading with one of my girls to not share videos of her drunk and her husband (sic) rimming a celebrity boy!!!!!!!!! What the hell!!!! Kanti, what kind of marriages do we have now!!! I have asked to see this video," read the tweet.
According to Sunday World, when Bassie was asked how does she know Phamotse was referring to them when she tweeted such claims, she confidently replied saying that as a producer of 10 television shows, a production house, and over 200 staff members, she believes she is a TV mogul.
Regarding Phamotse's book which she claims has something to do with the Kumalo's Bassies was asked if she had at least read it to be sure the author was referring to her, of which she responded that she didn't
"No, I have not read Miss Phamotse's book." Bassie said.
The case has now been postponed to July to give Phamotse's lawyer enough time to prepare.