Celeb News
Amanda Du Pont Explains Why She Has Been Quiet About What's Happening In Her Home Country Of eSwatini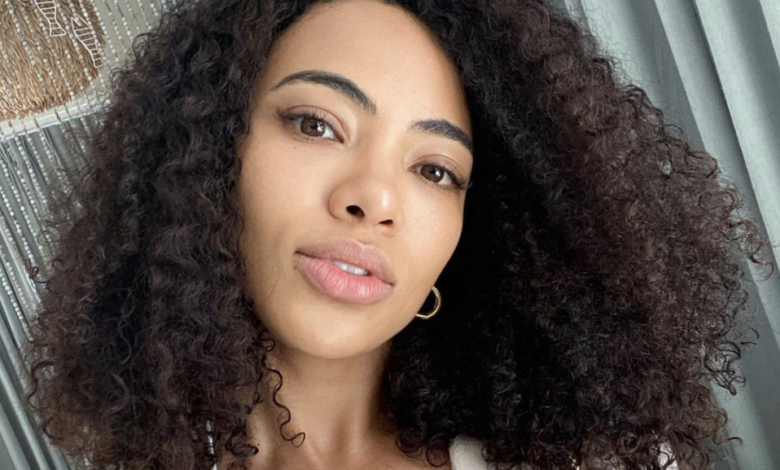 Amanda Du Pont Explains Why She Has Been Quiet About What's Happening In Her Home Country Of Swaziland. The country of Swaziland is in trouble as protests against the government have resulted in war on the people of the country. The protests started peacefully in the Manzini region on June 20, when young people took to the streets in a push for the right to democratically elect the prime minister which was appointed by King Mswati III.
The peaceful protests have however since turned violent after an order by Prime Minister Themba Masuku was issued last week suspending the delivery of petitions from citizens, on grounds that it had created "a breeding ground for anarchy and has been intentionally hijacked to sow seeds of division". Reports have alleged that 21 people have died in the wake of the protest and the king has fled the country of eSwatini.
The government has however refuted reports that King Mswati has fled to either South Africa or Mozambique in the wake of the protests. Protesters are demanding that the king, who has ruled the southern African country previously known as Swaziland for 35 years, hand over power and allow democracy to prevail.
Amanda Du Pont who originally hails from the Southern African country took to social media to share her disappointment of the countries current state of affairs. The actress urged her followers to spread the word about what is happening in the country and has been silent about it out of fear for her family who may become targeted by the government.
"My people are in trouble and their lives at risk as we speak! Please I need your help to spread the word. I have been silent in fear of my family's lives who are in eSwatini, that they might be targeted. This is a revolution and we as the youth and promise of tomorrow stand up against an absolute monarchy" she wrote.
Adding to her statement, du Pont shared that she is more especially angered by the shooting of unarmed civilians as well as the ridiculous curfew hours. The country has shut down the internet as a way to alienate the country and leave the rest of the world in the dark about what is currently happening. Amanda feels that what is happening to her people is a crime against humanity, which shouldn't be the price to pay for basic human rights and democracy.
"The king is having unarmed civilians shot who are caught in the streets, ridiculous curfew has been implemented at 6pm and human rights violated by shutting down the internet so the rest of the world doesn't hear of the news. They have shut electricity and threatening to shut water. What is happening is a crime against humanity. The people are fighting for a multi party democracy and basic human rights taken away by monarchy. Majority of our country is poverty stricken and has had enough of the repressive government" she wrote.