Celeb News
"What A Boring Personality" Ntsiki Mazwai Shares Her Opinion On MoFlava's Radio Show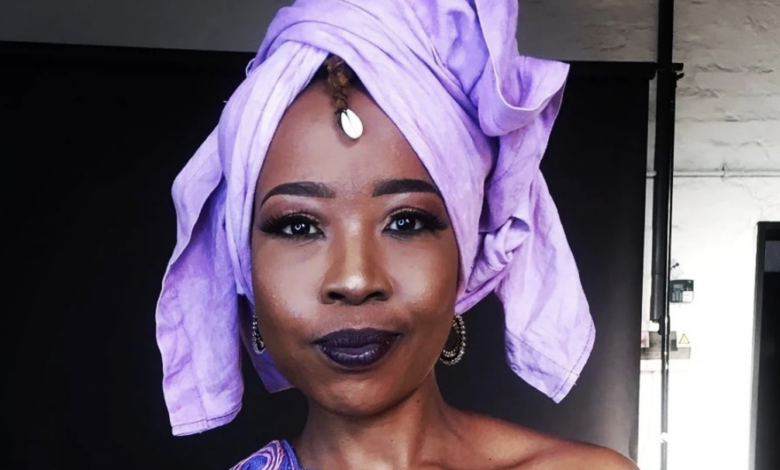 "What A Boring Personality" Ntsiki Mazwai Shares Her Opinion On MoFlava's Radio Show. One of the reasons why we love poet and beadwork artist Ntsiki Mazwai is because she is so unfiltered. No matter how unpopular her opinion is on social media, she has never conformed to the expectations of society especially when it comes to celebrities.
Taking to twitter, Ntsiki shared her views about Metro FM's latest reshuffle which see's MoFlava hosting a breakfast show for the station. The activist has shared that she is particularly not a fan of the show and thinks Metro FM should consider doing another reshuffle to the line up because the current one is just not cutting it.
Ntsiki laid her opinion about the show on the table claiming that the DJ has a "boring" personality especially for a morning show aimed at hyping listeners up for the day. Putting more emphasis into her statement, Mazwai included a few crying face emoji's to her post so we know that she is being dead serious.
"I don't know why Metro fm hangs onto MoFlava….. He is so lame and mediocre. Especially for a breakfast show. What a boring personality with nothing to offer…RESHUFFLE!!!!!!" she wrote.
Her followers responded to the post with mixed views claiming that the show is indeed boring while other accused Mazwai of being jealous of MoFlava. The radio host used to host the afternoon show on the station but soon took over the breakfast show and host The Morning Flava with co-hosts Pearl Shongwe and Owen Hannie.
Ntsiki also recently shared her views about SA Idols claiming the show needs to go back to the drawing board and agree's with social media users about the show being boring. Ntsiki thinks all the judges need to be replaced by the show not only because they are a complete yawn fest but also because they are not deserving of the accolade.
The poet claims that the judges got to where they are because of their close association with white people and nothing more than that.