Celeb News
Local
Watch! Somizi Sends A Clear Message To His 'Marrying Mohale' Haters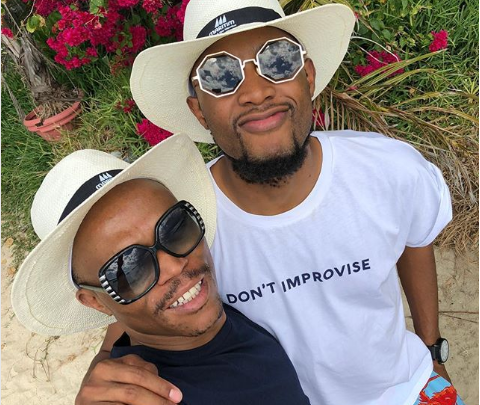 Watch! Somizi Sends A Clear Message To His 'Marrying Mohale' Haters! After the last episode of Somizi's reality show aired, it was clear that social media has cold feet on Somizi and Mohale's getting married.
Black twitter dragged Somizi's fiance Mohale for being cold towards Somizi and looking like he wants out when Somizi is all in. Others advised Somizi to call off the wedding and the relationship altogether. Well, there's no turning back for Somizi and he couldn't be more excited to get married to Mohale. Taking to Instagram, Somizi shared a hilarious video of a gay couple getting married and one of them rubbing it in his haters' faces.
"Me me me me. Open letter to jealous B#t*% @mohale_77," Somizi captioned the hilarious video. Earlier this week he seemed to be shutting Mhale's critics down when he posted a video of Mohale being romantic. "Drunk in love ?. Fun was had shemmm. We stopped at the petrol station for pies and bae decided to be romantic lol. @mohale_77 I see u boo," he wrote.
Watch the videos below.