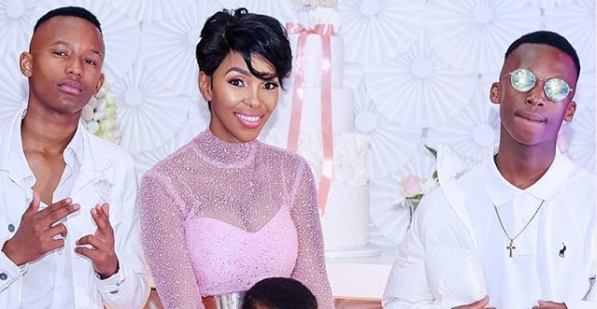 Watch! Nhlanhla Nciza's Son's Over The Top Matric Dance Proposal! It's Matric Dance season and the young gentlemen are going all out with proposals and arrival moments.
Recently, actress turned entrepreneur Sonia Mbele shared her son's Matric Dance swag on Instagram and now another super mom, singer Nhlanhla Nciza has shared her own son's sweet and over the top MD proposal.
In the video posted on Instagram, Nhlanhla's son arrives at school in a luxury car drawing attention from the other school kids. "My son Nkulu's MD proposal, so sweet yet so extra??? wonder where he gets the charm from??❤️," the proud mama gushed. Watch the super cute video below.