Secrets, lies and betrayals plague the Masire family as a reluctant new king steps into power in the second season of Kings of Jo'burg. Sacrifices are made and alliances forged as the family is hunted by new enemies while trying to maintain its position in the City of Gold.
Some of South Africa's finest talent return in the new season, including the likes of Connie Ferguson, Zolisa Xaluva and Thembi Seete. In addition, there are several other new and exciting characters played by Sello Maake kaNcube and Thapelo Mokoena, to name a few.
Epic action scenes and jaw-dropping revelations are all a part of the latest eight-part series from Ferguson Films and Samad Davis Production, streaming on Netflix from 27 January 2023.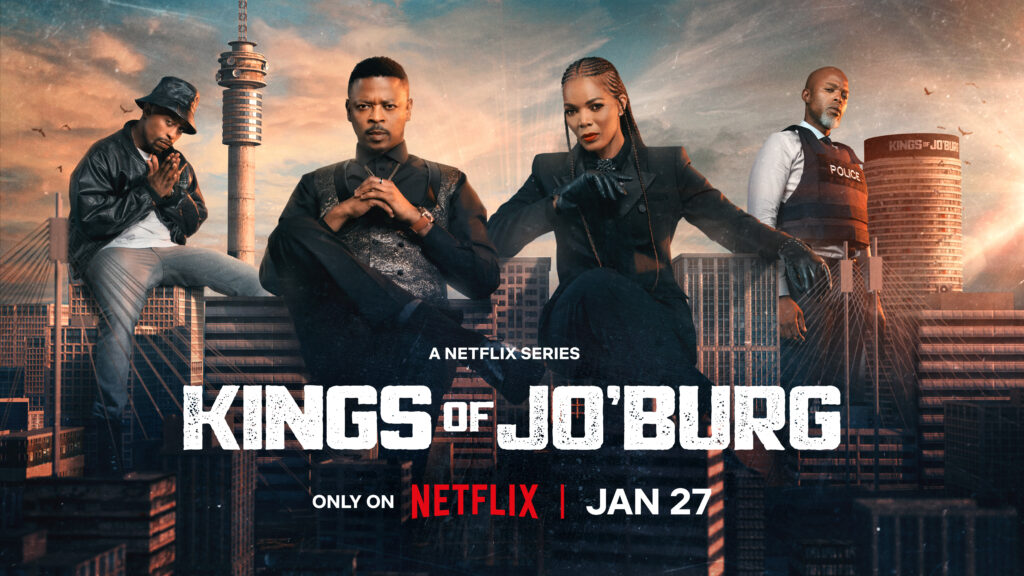 Synopsis
With the sudden and untimely disappearance of the King of Jo'burg Simon Masire, the family tries to adapt to a new king and new enemies in the City Of Gold.
Cast & Crew
Production company: Samad Davis Productions & Ferguson Films
Creator: Shona Ferguson
Showrunner: Samad Davis
Directors: Samad Davis, Andries van der Merwe and Zolani Phakade
Executive producers: Samad Davis, Connie Ferguson
Producers: Dumi Gumbi, Cati Weinek
Writer: Sabelo Mgidi
Key Cast:
TK Sebothoma
Thembi Seete
Buhle Samuels
Altovise Lawrence
Llewellyn Cordier
Tshepo Ramasia