Celeb News
Watch! Mihlali Ndamase Reveals How Much She Used To Receive As Girlfriend Allowance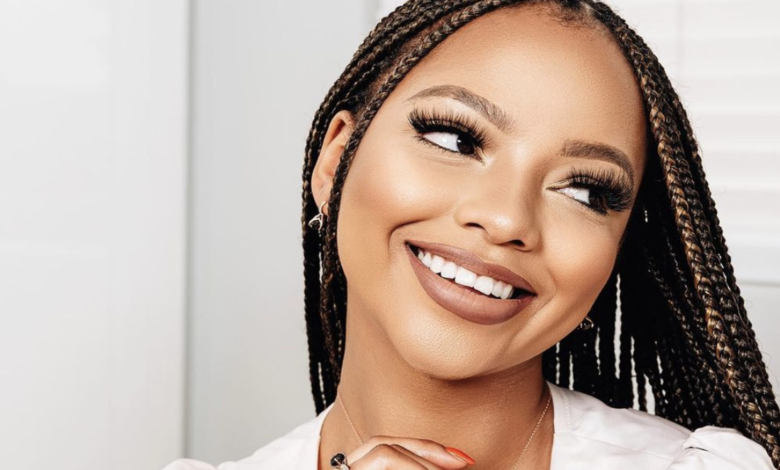 Watch! Mihlali Ndamase Reveals How Much She Used To Receive As Girlfriend Allowance. Award winning YouTuber and beauty content creator Mihlali Ndamase is a girl with very expensive taste, and the people she associates with better have the coins to maintain her. In her recent YouTube video, Mihlali was joined by Award winning rapper and businesswoman Boity Thulo for some cocktails and a little girl chat.
During their girl chat, Mihlali and Boity played drink or tell the truth where they each had to down a shot if they didn't want to spill the tea. Among many beans that were spilt during the conversation, there is one answer that has made Ndamase trend on the streets of twitter. Amongst the questions that were asked, the topic of girlfriend allowance came up and social media users were shook to find out just how much the YouTuber used to receive.
When Mihlali was asked how much she used to get as her girlfriend allowance, Ndamase revealed that she used to get R50 000 a month from a man she used to date a while back. She added that she was very happy and content at the time because she could live her best life.
"I was had a girlfriend allowance and shame it was cute. He used to give me R50K a month and I was happy you know, I was cute" she said.
Mihlali added that she is worth much more now so if she were to be given a girlfriend allowance, R100K would satisfy her needs because as a woman one must grow. Boity also answered the question and revealed she has never had a girlfriend allowance but rather got everything she wanted. Hypothetically speaking if she were to get a girlfriend allowance, Boity thinks R450K a month is doable considering her worth and current lifestyle.
"With me in my true heart of hearts I believe if you're at least giving me R450K a month we would be like, I wouldn't bother you" Boity said.
This doesn't come as a surprise following Mihlali's Banques And Venom podcast show interview where she spilt the beans on her career and social media rumours. The YouTuber got tongues wagging after she was asked about the biggest deal she has done and how much she got paid for it.
Being the professional that she is, Mihlali was not at liberty of saying the brands name because she just signed the deal with them, but she did reveal that she will be getting paid R1 million for the project to post content on social media for them so she knows a thing or two when it comes to money.
Watch the video below