Celeb News
Watch! Lasizwe Announces Major Partnership With Popular Restaurant Franchise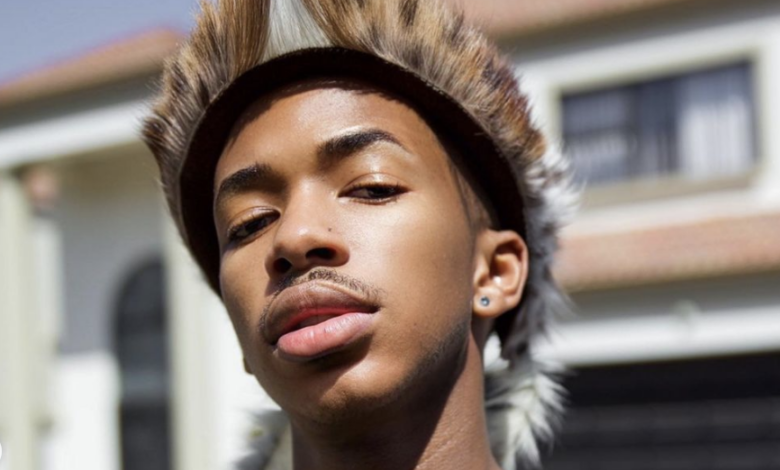 Watch! Lasizwe Announces Major Partnership With Popular Restaurant Franchise. YouTuber and award winning content creator Lasizwe Dambuza is hard at work and is securing all the bags with his talent. The reality star took yo social media to make his followers aware that he had a huge announcement to make and lets just say we were never ready.
Now that the cat is finally out of the bag, Lasizwe has made it on to the trends for making some note worthy business moves in the industry.
Lasizwe has worked with a lot of huge brands in his career such as Fanta, Samsung and many more. The YouTuber has now bagged another partnership with a huge restaurant outlet for a new campaign. Lasizwe announced that his alter ego Nomatriquency has bagged a new job as a cashier at Steer and she is bringing all the spice to work with her.
"I AM OFFICIALLY A STEERS GYAL! #NomatriquencyXSteers ! @steers.sa Let's make some TRICKY BABY MAGIC for the people" he wrote.
Taking to social media, Lasizwe revealed that he will be working with the Steers franchise on the new NomatriquencyXSteers campaign. The promo video shows Nomatriquency arriving at Steers and asserting her dominance as a drive thru waiter. Friends and followers of the YouTuber swarmed the post with congratulatory messages, complimenting him on the hard worker that he is.
This is not the first time that Lasizwe's character Nomatriquency bagged a huge campaign as she has previously worked with Game stores a few years ago. Since then Lasizwe has gone on to do amazing things and this is definitely one of them.
Congratulations Sweerie!!