Celeb News
Watch! Couple Gets Arrested At Their Wedding For Violating Lockdown Rules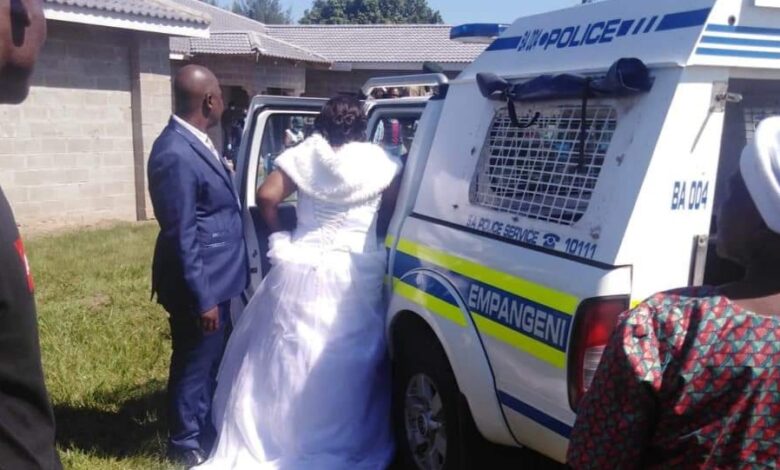 Watch! Couple Gets Arrested At Their Wedding For Violating Lockdown Rules! We're on day eleven of lockdown and people are starting to get comfortable with breaking the lockdown rules.
Everyone must be home and no visitors allowed. One couple however decided to not comply with the rules and wen ahead with a wedding which by the look from photos had more than fifty people. We're not sure who snitched on them…maybe a bitter ex or one of the aunts but it ended up not being a perfect weeding as the couple got arrested.
Photos of the bride and groom getting into a police vehicle went viral as their guests looked on. Watch how it all went down below.