Watch! Bonang Singing 'Irreplaceable' Is The Subtle Shade We Live For!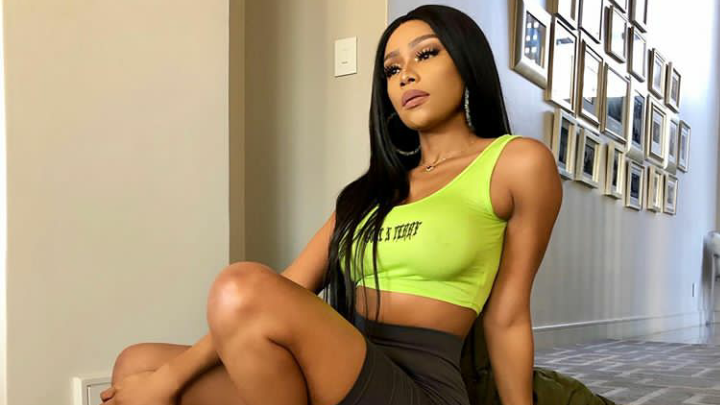 Watch! Bonang Singing 'Irreplaceable' Is The Subtle Shade We Live For! We love a queen who is media trained and does not engage in petty social media twars but responds to trolls and haters subtly and still savage.
A video of Pearl Thusi and AKA's 'Behind The Story' interview has been trending since the episode aired on twitter. In the video, the duo discussed the stones AKA claims to have found in his closet whilst dating Bonang. AKA told Pearl that he always wondered why he felt an uncontrollable attraction to Bonang concluding it was because of the stones.
HEEBAN! Bonang went to the extreme to keep AKA 😱 pic.twitter.com/Zw3kALx3qm

— T H A B A N G ⚪ (@THAB4NG) June 12, 2019
Pearl is obssessed with Bonang

— Bitch i saw Beyonce (@Thembeka__) June 13, 2019
Pearl wants beef between Bonang and Zinhle so bad why? Both Queens are living their lives , happy in their own lanes. She needs to relax , she can be friends with Zinhle without having to attack Bonang every 2 seconds🙄🙄🙄🤧🤧🤧 pic.twitter.com/sZiXZKXKxR

— Elani🌻🍃🥀 (@glowup_pending) June 13, 2019
Black twitter came to Bonang's defense and called AKA's claims trash. They also called out Pearl and AKA's obsession with trying to trash talk Bonang. In all this Queen B remained silent and focused on her recent win. Bonang was just named the coolest online influencer at the Generation Next 2019 Awards in Johannesburg.
Whilst hanging with Somizi and Unathi at the ceremony, Bonang "auditioned" for Idols SA and we stan her song choice. Bonang belted Beyonce's Irreplaceable like no other and we don't not think for a second it was a coincidence. Could this have been her way of responding to the viral clip?
Watch Bonang in action below.