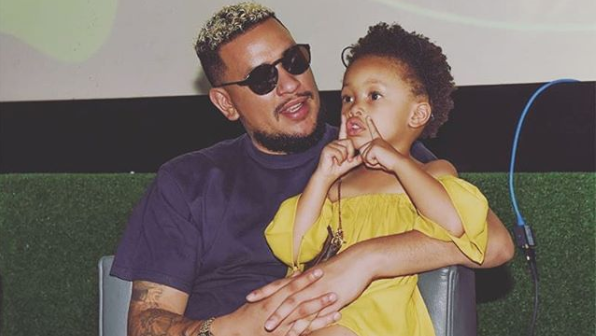 Watch! AKA Gifting Kairo With Flowers Is Daddy-Daughter Goals! Rapper AKA the father is our favorite AKA. We love all the daddy-daughter moments he often share on social media.
The rapper is making sure that Kairo learns how to be treated from him and putting real meaning in the words 'a daughter's first love is her father'. This weekend the first family of music, AKA and Zinhle spent some time with their daughter and mother Lynn and AKA was the true gentleman when he bought the three women in his life some gorgeous flowers.
Whilst giving his mom and boo Zinhle flowers was sweet, it's his interaction with Kairo that stole our hearts. "I'm the first man to ever get you flowers," AKA said to Kairo who thought the flowers smelt like vanilla.
Watch the sweet moment below.