Celeb News
Local
Was Scandal's Kgomotso Christopher Robbed Off A SAFTA? Black Twitter Weighs In
Was Scandal's Kgomotso Christopher Robbed Off A SAFTA? Black Twitter Weighs In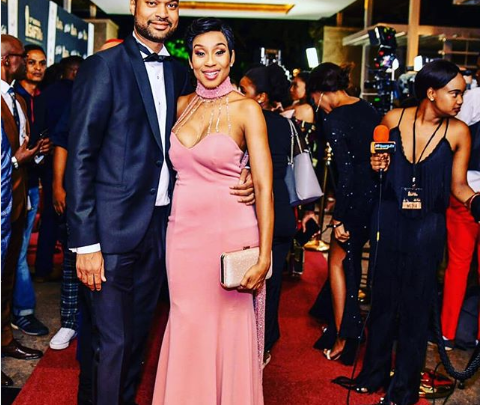 Was Scandal's Kgomotso Christopher Robbed Off A SAFTA? Black Twitter Weighs In! One of the most anticipated categories during the SAFTAs12 Awards ceremony on Saturday was the Best Actress in a TV Soap/Telenovela.
Scandal actress Kgomotso Christopher, who plays the character of YV on the show which fans love to hate was up for the Award and evidently a fan favorite.
Broken Vows' Jo-Anne Reyneke who plays Thandi on the show walked away with the Golden Horn instead. Well black twitter didn't waste tweeting their thoughts. Check out the reactions below.
#SAFTAs12 YV didn't get the award, but can we all agree that she's one of the best actresses in our continent, a natural born entertainer @kgchristopher 👏👏👏🔥👌💃❤ pic.twitter.com/awoHFR3YbY

— Lee (@LesegoShokane) March 24, 2018
Controversial as it might seem to many but I do believe @kgchristopher should have taken the golden horn home tonight. #SAFTAs12 pic.twitter.com/3qzvHYSLsW

— Portia Gumede (@portiagumedesa) March 24, 2018
#SAFTAs12 Award or no award she's still the best actress 😍😍 Yv all the way❤ @kgchristopher
Rt if you're with me. pic.twitter.com/QZXlds8Wqo

— NhlanhlaBaloyi (@Nhlanhl79199746) March 24, 2018
No offense but Kgomotso Christopher deserve that award… She's killing that Yv Langa character on #etvScandal! But ke this is #Safta12 "Amasimba" that we're talking about… Mxm let me sleep 🙁 🙁 :'( :'(

— AthenkosiTapi (@AthiStoryteller) March 24, 2018
#SAFTAs12
Joanne Reyneke over Kgomotso Christopher.
Please guys balance me here real quickly pic.twitter.com/qO0htfw7gF

— Brandon Frostbyte (@Thousands_1000) March 24, 2018
Not winning an award doesn't define your acting talent, we know what you're capable of sis #SAFTAS12 @kgchristopher pic.twitter.com/cQS4mJ8YTc

— P R I N T🔴 (@milistipher) March 25, 2018
Kgomotso Christopher deserved to win, all in good time 🙏🏽 #SAFTAs12

— Trevor Zungu (@TrevorBZungu) March 24, 2018
In response, Kgomotso tweeted how she appreciated all the love she was getting.
All in God's time, my darlings. Have felt your love and support throughout the nomination journey. Thank you so so much💖💖💖. Ka Lerato.

— Kgomotso Christopher (@kgchristopher) March 24, 2018