Celeb News
Local
Vuyo Mbuli's Widow Savita Remembers Him On The Seventh Anniversary Of His Death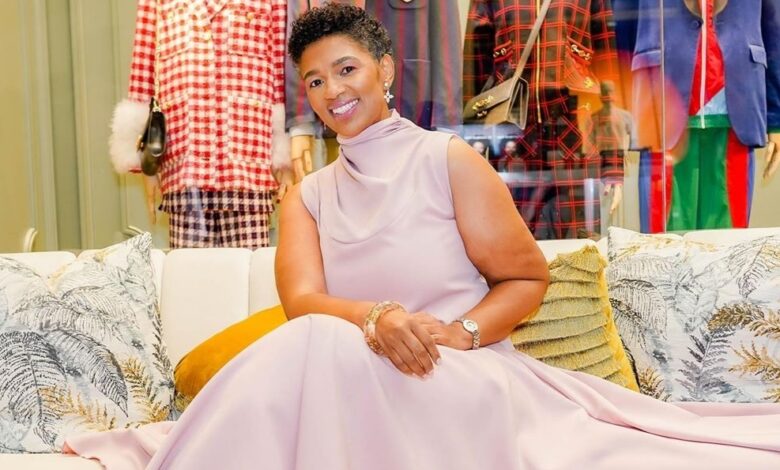 Vuyo Mbuli's Widow Savita Remembers Him On The Seventh Anniversary Of His Death. After news of the death of one of South Africa's most trusted current affairs journalist/reporter Mzansi morning were never quite the same.
Vuyo Mbuli passed away in 2013 from pulmonary embolism after he collapsed while watching television in his home around this time of year and his widow Savita Mbuli took to Instagram to share a memory from his funeral to honour his death.
Mbuli shared with her fifty eight thousand followers about how difficult it was to lay her husband to rest although there were small moments in-between that made the day bearable.
"This was us 7 years ago.. It was a difficult time.. but as in life there were light moments too. Like my daughter asking What are condolences?
Why are people giving them to us" the post read.
Savita also remembered an incident at the funeral where a woman who is also a prophet began yelling for Vuyo to wake up in the name of Jesus. Mbuli recalls the confusion that many including herself were in including herself as well as how the Bishop joked about a plan B if Vuyo really has woken up.
" Yhooo and she went on and on.. We were all confused. At first I thought it was a praise singer.. then I heard in her sayings that she was a Prophet. Hayi my son had enough.. he was going to stop her. Bishop jokes about this saying .. At some point I thought heyi what if Vuyo wakes up? What do I do? I need a plan" she wrote.
She concluded the post expressing that her husband who was a legend was laid on the 24 May 2013 and he will be remembered for the many personal roles he played in many peoples lives including hers.
"24 May 2013 we laid a legend to rest. My husband, Thando, a loving father, a son, a brother, a servant and a friend of the people" said Savita.
By Sinakho Mandla