Local
Twitter Reacts To Malusi Gigaba's Leaked Explicit Video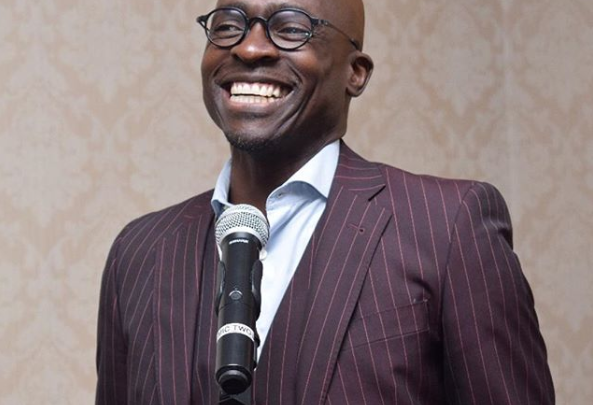 Twitter Reacts To Malusi Gigaba's Leaked Explicit Video! A sexually explicit video of Minister of Home Affairs Malusi Gigaba has been circulating on social media which he claims "was stolen when his phone got hacked back in 2016/17.
Gigaba took to twitter on Sunday explaining how the video got out. "This video has been at the centre of a number of blackmail and extortion attempts, dating back to the period immediately following my appointment as Minister of Finance, on 31 March 2017, all of which I have steadfastly refused to entertain…," he tweeted.
Malusi went on to apologize for the embarrassment the video has caused to his entire family. "I take this opportunity to publicly apologize, in advance, to the rest of my family – especially my kids, my mom and my in-laws – and the South African public for the pain and embarrassment the likely wider distribution of this private material will cause…"
Twitter has weighed in on the scandal. It seems users are divided on whether the video was meant for Gigaba's wife and is being used to blackmail him for political gains as he claims or the video was sent to another woman who then leaked it. Here's what twitter had to say.
So apparently the video is just a solo act. The video just contains him just beating his….💀#Gigaba #MalusiGigaba pic.twitter.com/p6WhMVBQFX

— C O M P O S U R E ◢◤ (@Thembeliihle) October 28, 2018
What Minister Gigaba does in the privacy of his home should not be open to mass debate…

— Ryan Cummings (@Pol_Sec_Analyst) October 28, 2018
That video was not.meant for his wife kodwa #Gigaba pic.twitter.com/YY7sedI0WF

— Melanin✊Mami💓 (@Brwn_shuggah) October 28, 2018
All I can say is that it's a BIG win for Gigaba. More Bxtches pic.twitter.com/yjdIoistTG

— Garvey (@iAmKingducer) October 28, 2018
Nando are already on Malusi Gigaba's case. 😔 😢 😭 😂 pic.twitter.com/VON6gpfvxx

— Man's Not Barry Roux  (@AdvBarryRoux) October 28, 2018
All in all, we can find humour in this but this is humiliating AF! Imagine the humiliation of not only Gigaba himself, but of his family… Yoh I feel for his wife💔 pic.twitter.com/NglHvVNbYD

— Rosy❤️❤️ (@Mmathaps_R) October 28, 2018
I have to admit I initially made a joke about Gigabas tape. Then I thought about the impact of it on his family and dignity. And I deleted it fast. We should all do the same – it's really off limits. #Gigaba

— Simon Grindrod (@SimonPGrindrod) October 28, 2018
Gigaba still speaks in his political accent even when he is being a freak pic.twitter.com/cfOT9xDv7g

— A Global Citizen 🙏 (@Thembeka__) October 28, 2018
Person: "What do you think of Malusi Gigaba's situation?"

Me: pic.twitter.com/hdrA5D12BD

— M. Suttle (@moesuttle) October 28, 2018
Gigaba should not be ashamed. I mean it was private. It was for the woman he's married to. 's wrong with that? As we wait for the rest of it pic.twitter.com/Ei9Qndtebp

— #MizBrownBirthday👑 (@PhumzMadonsela) October 28, 2018
I can't wait for Gigaba to appear in parliament and the Dr is in house pic.twitter.com/DI4iMWjGZG

— I'm Mmapula (@Mmaps_ThePro) October 28, 2018
a) No hacking happened
b) That video was leaked by Malusi Gigaba's side chick
c) Some journalists had this video & they used it in blackmailing Malusi
d) When Malusi knew that the video was leaked he had a mutual agreement with his wife on how to deal with the matter pic.twitter.com/JvQx7nodEN

— Man's Not Barry Roux  (@AdvBarryRoux) October 28, 2018
So I hear Malusi Gigaba video is a "solo" act. I never figured him to be the 1Gig kinda man pic.twitter.com/Q8ud5ORgVf

— IG : sim_nonkonyana (@mpizana1st) October 28, 2018