Celeb News
Local
Tumisho Masha's Wife Reveals Details Of Her Abusive Marriage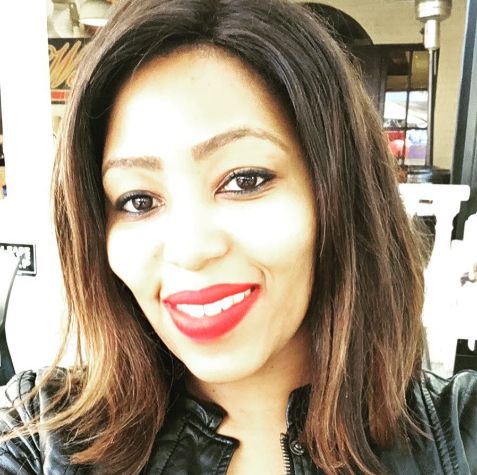 Tumisho Masha's Wife Reveals Details Of Her Abusive Marriage! For the first time, the actor's wife has spoken up openly about how her husband used to abuse her in front of their daughter.

Taking to Instagram in a lengthy post, Zozibini shared details of her troubled marriage in which she was physically abused. She shared along a quote by rapper, Jay Z which says, "you can't heal what you don't reveal."
Read her heartbreaking post below.
"Today a year ago saw a huge change in my life. I had lost one of my closest friends, my mom was hospitalized and my absentee husband decided to yet again assault me.
I have not spoken about these events publicly. All the comments I apparently made or told friends are total lies on the part of the media. This is when and how I chose to share my truth. I am an abuse survivor. I used to be an abuse volunteer. I was in a relationship, a marriage where I entertained abuse at all levels. I accepted a husband that would break me down in front of my baby, my family, his family, his friends and in public. I stayed with someone who would tell me in front of our baby girl that he was my biggest achievement in life and that no one can protect me from him. Someone who would shove me while I held our baby and drag me by my hair while she tried to hold on to my leg. I didn't know my worth. I was a volunteer. I've learnt that the only person that can get you out of such is yourself. Today marks a year of the day I became brave, the day I took steps to real self love. It's hard the truth is no one is one thing. He is not just abusive and I am more than a victim. I am learning to embrace myself and to be kind to myself. I am learning to love myself. It's hard, but I know it will be worth it. I have learnt not to put other people first anymore. In this journey I have lost people I thought were friends, but they opted for an association with fame as opposed to telling the truth. I have found it liberating to truly know who my friends are. They are very few?. The truth is that this is our society's issue. We tolerate abuse. We tolerate abuse because it's my son, it's my brother, it's my cousin or it's my whatever. The healing needs to start in your family. It needs to be unacceptable at all levels. It needs to be spoken against while we are still alive, not over our dead bodies. I'm doing this healing thing the best way I can and living the truth that I am good, I am important and I am loved??. #myemancipation #myjourneytohealing #youcanthealwhatyoudontreveal #brandnewme #changestartswithyou."