Celeb News
Local
Trouble In Paradise As Moshe And Phelo's Relationship Woes Revealed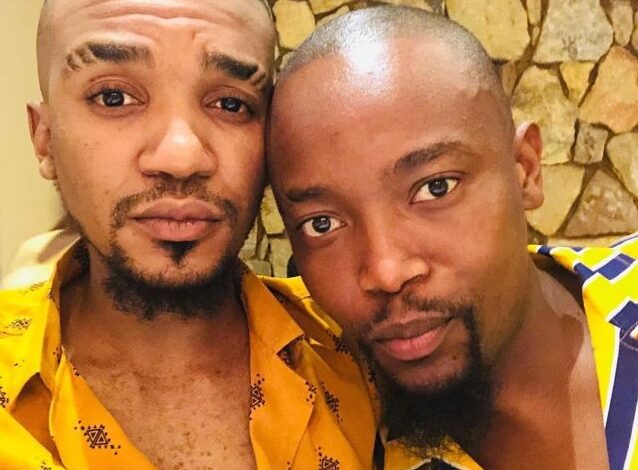 Trouble In Paradise As Moshe And Phelo's Relationship Woes Revealed. Another one of Mzansi's favorite celeb couples, Moshe Ndiki and Phelo Bala seem to be headed for splitsville after a couple of alleged physical fights broke out between them.
Moshe and Phelo are taking the legal route to sort out their troubled relationship as Phelo has now obtained an interim restraining order after Ndiki allegedly got physical and left him with several wounds to the head that landed him in hospital.
According to Sunday Sun, things turned sour in May after the couple had a fight while intoxicated. Moshe has now counter acted Phelo's restraining order with his own interim order against Bala.
Moshe states that Phelo once threatened to beat his own mother last year during the Christmas holidays and claims Phelo has a problem with alcohol.
"His problem with alcohol abuse and the things he would do and say, not only to me but those around me, have left me drained, battered and confused"
"I don't absolve myself from my faults and take full responsibility. I should have also walked away, called the cops and not retaliated because, in a healthy marriage, I don't think fighting fire with fire is the way to go" Ndiki said.
The Sun further reports that in the court order, Moshe stated that the relationship has been abusive for a while and Phelo has assaulted him in many different occasions.
Moshe mentioned that Phelo struggles with alcohol as he begins fights with family member and friends when having had too much to drink and also would get physical with Moshe, accusing him of flirting with other people.
Phelo in his June 11 court papers stated that he was beaten by Moshe with a candle stand at home and went to Olivedale Hospital to get stitches and he now feels unsafe around his partner.
"I feel unsafe around him. He's emotionally abusive, manipulative and controlling. Just two days ago at my friend's house, he beat me up when I told him it's over. He took the phone I was using" Bala said.
Moshe has since denied having assaulted Phelo and taking out a protection order against him, telling the publication that things are fine between them.
"Me and Phelo are fine. I'm with him right now. If you write lies about me, you will get to know who you're dealing with" Moshe responded.
By Sinakho Mandla