Celeb News
Thuso Mbedu Celebrates Her Major Award Win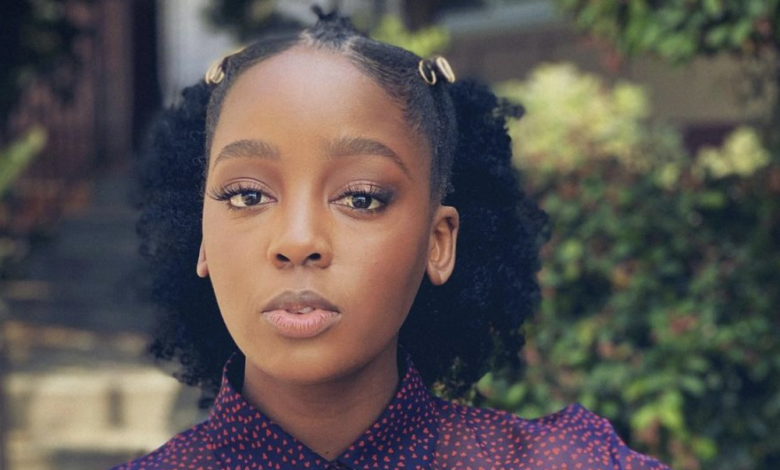 Thuso Mbedu Celebrates Her Major Award Win. Our girl Thuso Mbedu has been making us proud in the United States and we can all agree that she has reached Hollywood status. Mbedu secured the biggest international break out role in The Underground Railroad and she blew our minds away playing the role of Cora in the Barry Jenkins directed mini series.
Since the series release, critics have been anticipating the major awards that Mbedu will be bagging and the predictions were dead on the nail. Thuso has received a lot of award nominations during the year and now it is time to celebrate the major win. Taking to Instagram, Thuso revealed the exciting news of her Gotham Award win.
The Gotham Independent Film Awards are American film awards take place annually independent films in New York City. Mbedu shared how she woke to many missed calls from her manager thinking she had missed her pick up time but was rather told some of the best news.
Thuso has won the Outstanding Performance Award In A New Series at the Gotham Awards and she tied with popular actor Ethan Hawk. The actress shared how humbled and encouraged she is by the win, and she is extremely proud of the whole production.
"Waking up to a bunch of missed calls from my manager and thinking I might have missed my pickup (for the first time in my life) ??? only to be told about this great news. What a pleasant surprise❤️❤️❤️ Tied with Mr Ethan Hawke ? Thank you so much @thegotham It's extremely humbling and encouraging. Thank you @bandrybarry Congratulations to the entire #TheUndergroundRailroad team. Love and miss you guys" she wrote.
Followers and celebrity friends have been flooding the post with congratulatory messages, sharing how proud they are of the actresses bold moves.
Thuso was also celebrated her in Mzansi at the GQ Men of the Year Awards which took place recently. Mbedu bagged an award in the Woman of the Year category, and we think the title is very fitting. Thuso is a true inspirations for many South African's and we can't wait to see how else the actress further stakes her claim in the big Hollywood movie industry.
Congratulations Thuso!!