Celeb News
Thobeka Majozi Speaks On The Value She Adds To Cassper's Life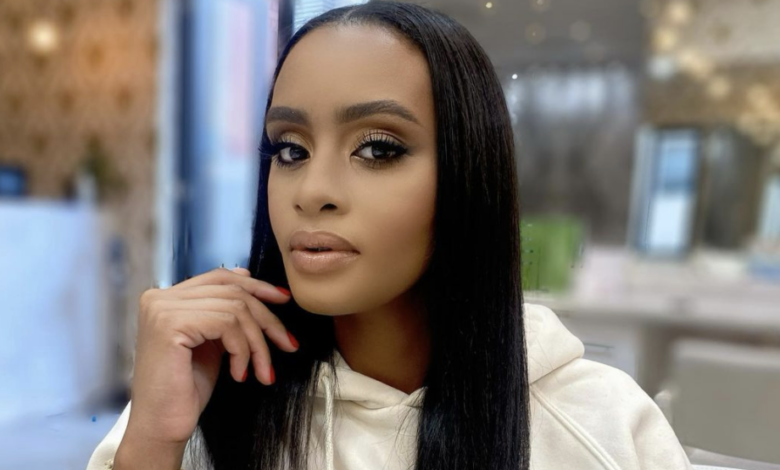 Thobeka Majozi Speaks On The Value She Adds To Cassper's Life. Thobeka Majozi is one of Mzansi's favourite hip hop girlfriends as she and Cassper have been building a life together for a few years now. Since she gave birth to one of hip hop royalty's children, the couple are more focused on creating generational wealth for their son and other children that may follow if Capper carries on winning like this.
Thobeka may not have revealed what her son looks like to her social media followers but she does regularly share how being a mom and partner is a tough job but she wouldn't have it any other way. Majozi shared a post from a follower speaking to how Thobeka has had a positive influence on the rapper's life because he has levelled up in the game since she came around. A proud Thobeka shared that she couldn't agree more with statement because it's all true.
Cassper recently performed at a concert in the U.K and to say the it was a major success would be an understatement because he did his thing with his Hip Hop meets Amapiano act. Thobeka was so proud of her man that she had to show him some love on Instagram, claiming if he carry's on with this kind of winning behaviour, she might just decide to bless him with another child.
"If he continues like this, I may consider giving him another baby" she wrote.
The couple had an adorable moment on social media, following the rappers show in the U.K. Cassper took to his Instagram to boast about the show that he just killed and how the experience was unforgettable. Thobeka commented on the post agreeing that her baby daddy is the G.O.A.T and who ever wants to argue can do so by themselves.
Cassper responded to her comment claiming that haters have been arguing themselves to death about his career however he is focused on doing bigger things like performing at the London O2 Arena where artists such as Wizkid have sold out the whole venue in just a matter of minutes.