Celeb News
This Is The Popular DJ That MacG Used To Date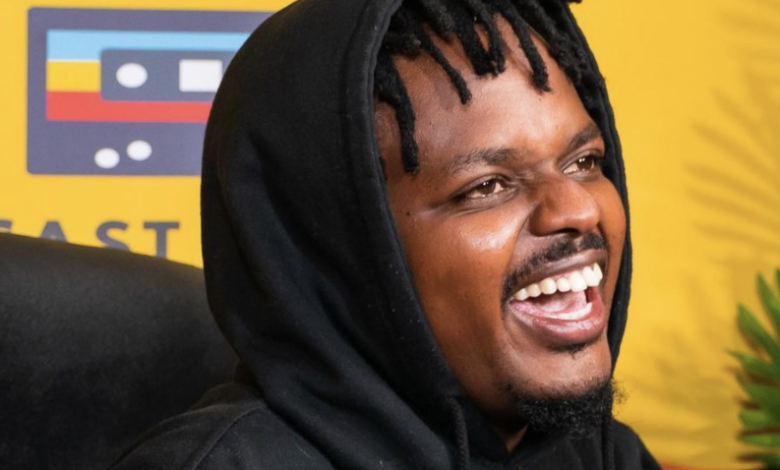 This Is The Popular DJ That MacG Used To Date. Celebrities have a long history that fans may not be aware of, because they have since moved on from it. One thing we find absolutely interesting is the dating history of some celebs as they have been with people that you would have never imagined them being with. One person who shook the streets of twitter with his revelation is popular podcaster MacG.
MacG's dating history wasn't always of knowledge to the public but the YouTuber revealed one of his former flames on his show and she happens to be famous. A clip of MacG has been circulating on social media revealing that he and Lamiez Holworthy used to be an item. The YouTuber's co-host Solphenduka can be heard saying to MacG that he can't really call Lamiez an ex if they never slept together.
"You didn't smash, so it doesn't count…" Sol said.
The news came as a shock to many as they didn't think the rumours were real following their short lived relationship. According to MacG he is the one who called it quits with DJ as she was getting too serious and was pushing to introduce him to her parents. MacG added that he felt very bad for leaving her because he could see that she was very much in love with him.
"She wanted to introduce me to her parents and sh*t, then I said nah I'm gone" MacG said.
The conversation around Lamiez was not all bed as Sol complemented the DJ for being a humble person who stays away from trouble. The topic of Lamiez allegedly being physically abusive to her rapper husband Khuli Chana. MacG supposedly has the tea on the rumour after he asked the couples former 'photographer' who apparently confirmed the allegations.