Lists
Things You Didn't Know About Danny K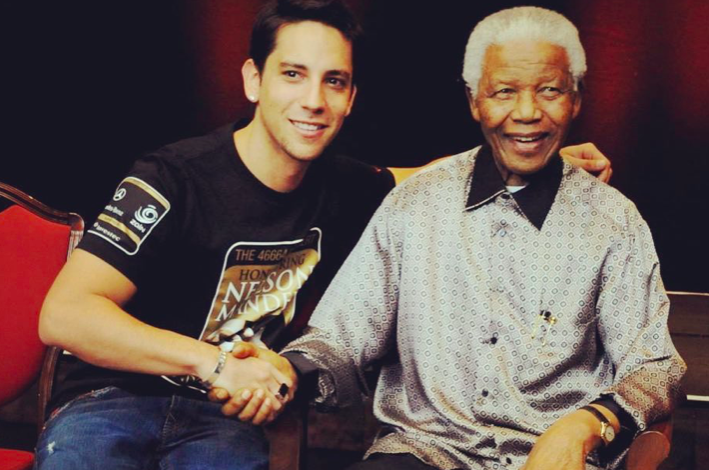 You probably know Danny K from his catchy hit singles such as Hurts So Bad, You Don't Know My Name or One Of A Kind. But in fact, this singer-songwriter has many strings to his bow. He has dabbled in law, become a successful entrepreneur, won at high stakes poker and has been wined and dined by the rich and famous.
While his music may have soundtracked many a summer, he has experienced the lows along with the highs, had successes and suffered tragedies. A well-known public figure in his native South Africa, the 43-year-old singer has also found fame on the world stage, performing with some of the biggest celebrities in the world and spearheading high-profile campaigns against some of the gravest issues we face today. Much more than a pop star, let's look at some things you didn't know about Danny K.
Early life
Danny K was born Daniel Koppel on September 8th, 1977 in Johannesburg, South Africa, and raised in Durban. The son of Jewish parents, his family was initially poor, living in a small flat in Durban. His father sold floor polish door to door for a time, but the family's fortunes changed and eventually, he became the first LG importer in the country. Danny started writing music early, at the age of 12, and began sending out demos at 17.
Musical beginnings
Fame would take a while longer to come along though, but in the face of major label rejection, he began to develop and hone his music to become a master of his craft. Eventually, an independent label took a liking to a demo of Hurts So Bad, and this became his first hit single. After being scouted by Ladysmith Black Mambazo's manager he spent two years in London recording his debut album, only to have it pulled from release at the last minute. He moved back to SA and started his own label with his brother Jarren. Tragically, Jarren was killed in a helicopter crash soon after. Danny resolved to pursue his career in memory of his brother.
Global fame
Danny K found fame in South Africa, and the rest of the world began to take notice. At the 46664 concert in Cape Town – a benefit for AIDS in Africa – he performed with multiple Grammy winner and global superstar Beyonce, and has shared the stage with many other musical luminaries. He was the first South African to perform on the Oprah Winfrey Show, and even enjoyed dinner with Oprah. He also performed for Prince Charles during the royal visit of 2011. He has received many accolades over the course of his career, including the Channel O Music Video Awards in 2006, prizes which he has been nominated for numerous times.
Poker
A keen player at the poker table, Danny won the first-ever All Africa Poker Celebrity Charity Challenge in 2006, defeating Alex Jay in a tense and exciting finale held at the 33rd-floor penthouse of Johannesburg's Michelangelo Towers. The prize money of R100,000 was donated to Danny's choice of charity. In an emotional victory speech, he dedicated the win to his late brother, Jarren, and pledged the money to Compassionate Friends, a free grief counselling service. Such a high profile tournament reflects the popularity of poker in South Africa, where land-based and online casinos are patronised by millions. Online players are spoilt for choice, with new casinos hitting the market each week.
Studies
For many fans who have seen Danny K performing on stage or in his music videos, the fact that he is trained in law may come as a surprise. But for four years, between 1996 and 2000 he was at the University of Witwatersrand, qualifying with a Bachelor of Arts degree in Law and Political Science. Once his pop career had taken off, he managed to complete a postgraduate degree in Business Management and worked at an investment bank for a time.
Entrepreneurship
Drawing on his business skills, Danny is responsible for some varied and successful brands in his home country. These include his range of electronics, Rocka, with many products geared towards music fans and makers, Sweets from Heaven candy, and the Good Heart healthy snack range.
Charity
Danny K is a key figure in several charitable ventures. He has been involved heavily in the 46664 campaign highlighting awareness and combating AIDS in Africa. As well as promoting and performing at concerts, he is a recognisable household figure and spokesman on behalf of the charity. He also co-founded the SHOUT campaign which tackles crime in South Africa, alongside Kabelo Mabalane of the group TKzee. The campaign focuses on the prevention of crime, but also the causes, and promotes education in regions of the country most affected.
Danny K is a multi-talented individual, transcending the world of popular music. His business successes are impressive, but more so is his fighting for important issues in South Africa and beyond.