Celeb News
Local
"The One You Want To Have In Your Corner," Masasa On Her Friendship With Nokuthula Mavuso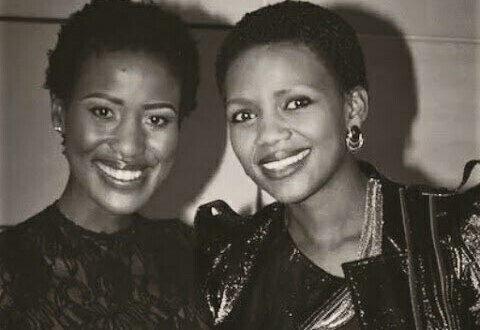 "The One You Want To Have In Your Corner," Masasa On Her Friendship With Nokuthula Mavuso! We love genuine celebrity friendships because they are not as popular as it might seem.
One star who seem to have genuine friends is actress Masasa Mbangeni. We also love how she celebrates her friends publicly making her one of our faves. Masasa recently shared how wonderful her friendship with Nokuthula Mavuso has been and what it means to her.
"Noks sent me this beautiful picture of us & I can't remember a time when I didn't love her . What a warrior. What a G! The one you want to have in your corner in a fight! Fuck man Nox has taught me so much in Life . I love her . With all my heart . The gift of sisterhood," Masasa wrote.