Celeb News
Thando Thabethe Details Her Worst Tattoo Decision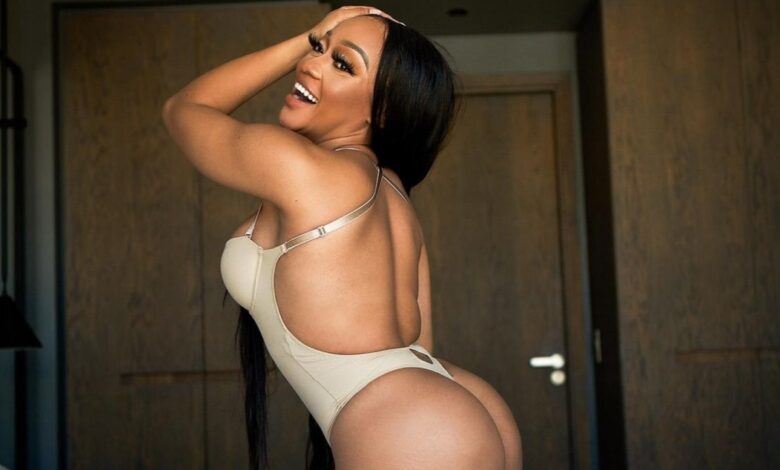 Thando Thabethe Details Her Worst Tattoo Decision. Thando Thabethe has been holding it down as the host of 947's Breakfast Show whilst Anele Mdoda is on leave until the beginning of July. Whilst fans of the station are used to Thando driving them home on her Afternoon Drive, it looks like they are warming up to her. Could it be because of her hilarious personal stories she shares live on air?
Thando recently shared about her bad tattoo decision that happened when she was eighteen years old in the backroom of her mother's house in Soweto, by her then young uncle. Yes, you read all that right, there's a lot going on with the story on how Thando ended up with an arm size tattoo on her lower back that she still hides in her sexy photos on social media to this day.
"My brother and I decided we'd get matching tattoos. Here's the thing though, my uncle in Soweto who lives in the backroom… my uncle had a room and he's like a great graphic designer. He was like 25 and he had started this business in my grandmother's backyard of being a tattoo artist and I was one of his first clients," Thando shared.
"I decided to get a tattoo of a spiderweb with rubble-bee in the middle. It's on my lower back," Thando added sharing that it's the size of her hand. "Fortunately I can hide it well. He [Thando's uncle] was starting out and his machine gun was a little bit dodge so it's like three dimensional. If I touch my skin I can feel it. Still my biggest regret. It's so 3D that even if I try get it removed, my skin will still show like traces of it."
Asked what her mom said after she got the tattoo, Thando said she was nice about it although initially she didn't want Thando to get it. "Fortunately my mother doesn't see my lower back anymore."On how she makes sure no one sees it despite posting lingerie photos on social media, Thando said, "I wear like full panties, I try cover it up."
Oh how much we'd pay to see Thando's tattoo! Watch Thando tell the hilarious story below.