Celeb News
Bonang Breaks Her Silence Accusing Former Manager Of Stealing From Her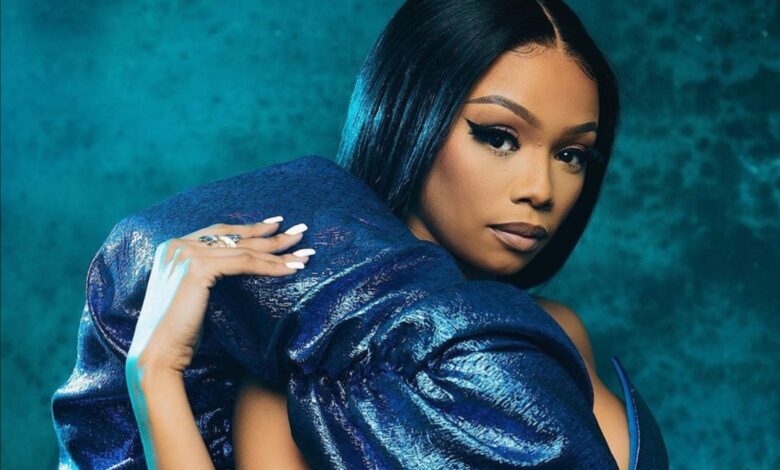 Bonang Breaks Her Silence Accusing Former Manager Of Stealing From Her. Back in November 2017, Bonang announced she had signed with a new management company called CSA Global in hopes to take her brand to the next level and international.
"I am thrilled to be joining C.S.A., who have proven themselves as a force to be reckoned with within the African market as well as globally. With C.S.A. on my side, I will focus on projects beyond South African borders. Moreover, I'm really looking forward to building my philanthropic undertakings, which both brand Bonang and C.S.A. hold very dear," Bonang said in a statement on her website at the time.
The next couple of years would see Bonang's brand grow as she launched a major entrepreneurial venture when she came out with her own brand of MCC dubbed, BNG. The media personality, who seemed to have reached her peak here in Mzansi also moved to New York for new media ventures. A few documentaries and a podcast in the works, it seemed Bonang and her team were unstoppable.
Bonang shook fans when she went on twitter back in October 2021 announcing that she had terminated her contract with CSA Global and was busy with legal action against the management agency. "…today, I announce that I've terminated that contract … and they no longer represent me or any of my business ventures. Furthermore, I have instructed my lawyers to investigate the possibility of criminal conduct by the company and its representatives. I will revert over the next few days with more updates so that others can be aware of what I consider as their very unsavoury behaviour."
CSA Global fired back at Bonang telling TshisaLIVE there was no "merit" to Bonang's accusations against them. "For the record, Ms Matheba is currently in breach of multiple contracts with various clients as she has been derelict to these brands and indeed her own for the past six months. We are currently awaiting a response from her lawyers on legal letters already sent," the management group said.
Whilst the fight seemed to have cooled down at least on social media, it seems it's far from being resolved. Bonang returned to twitter this week putting the CSA Global owner and former manager, Davin Phillips on blast and exposing him for allegedly stealing from her.
Bonang is accusing Davin Phillips of trying to steal her company "House of BNG", a company she says was established before Phillips came n board. "…how dare you?!! @houseofbng was facilitated & finalized by @jaybadza47 & @sylvesterchauke!! Loooong before you arrived…. But no, you think you can be snakey and attempt a heist!!! @DavinPhillips!! YOU'RE COMICAL! ….and now, you're trying to steal my company but seem to be failing…A heist gone wrong! You're audacious. @DavinPhillips," Bonang tweeted.
Bonang went on to accuse Phillips of stealing from black creatives and revealed what he has put Bonang and her family through in the past two years.
"…you steal from black creatives!! I'm not the 1st one!! A quick Google search is all one needs…It ends TODAY!! @DavinPhillips ….One thing I WILL do, is stand up for myself!!! PUBLICLY!! I've had ENOUGH!! You've put me and my family through HELL the last 2 years!! And clearly being decent behind closed doors, isn't the language you understand ANYMORE!!! I'm going to FIGHT!! Watch me!! @DavinPhillips," Bonang revealed.
The media personality called her former manager a monster in the twitter rant. Check out what else she had to say in a series of tweets below.