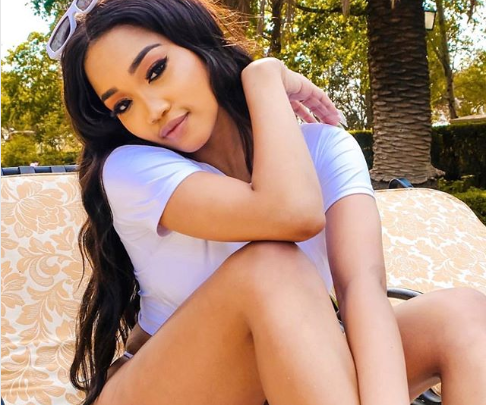 'South Africa, I Forgive You,' Says Nicole Nyaba! It's been a while since we last heard from the video vixen but she's back with a message to Mzansi.
Nicole made headlines when it was rumored that she was AKA's side chick when he was still dating Bonang. Both denied the rumors although the video vixen posed some photos in AKA's house and fired shots at Queen B.
Fast forward to now, Nicole is back letting everyone know that they treated her badly when the scandal happened. Nicole however says she forgives the entire country for being hostile towards her.
"I forgive this land and its inhabitants for being hostile towards me in speech and in actions. I declare that I am free from the bondages. I remember the day South Africa started blaspheming my name and bullying me in September 2017 and you thought I forgot. God does not like ugly. I'm of royalty," she wrote on Instastories.