Celeb News
Somizi Spotted Getting Cozy With A Mystery Man At A Local Club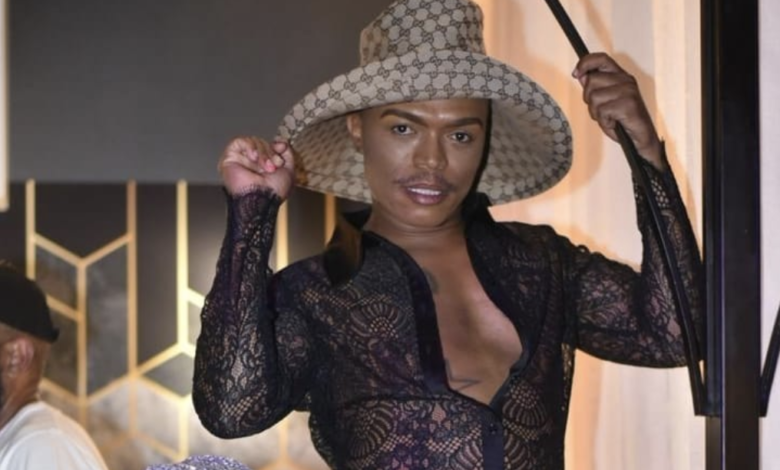 Somizi Spotted Getting Cozy With A Mystery Man At A Local Club. There isn't an allocated time frame for one to mourn a failed marriage and it looks like Somizi has moved on from his. Last year the shocking news of Somizi and Mohale's divorce became public following a viral leaked audio of Mohale revealing that the marriage was indeed over as everyone had been suspecting.
Somizi was also accused by his now estranged husband of physical and emotional abuse, alleging that the reality star had put hands on him a few times and has threatened to cause him physical harm as well. Now that things are out in the open, the pair have moved on with their lives and Somizi is single and ready to mingle.
After being spotted a few times with male companions at a few hangout spots in Jozi, Som Som was recently spotted at Ayepyep Lifestyle club in Pretoria with an unidentified man. The former Idols SA judge who looked rather cozy with the companion was pissed off after noticing a fan taking a video of them. Social media followers have since commented on the video pointing out how Somizi likes them young and we see nothing wrong with that.
Somizi is not only making moves in his personal life but is also making interesting career moves after it was confirmed that he will be making a return as a judge on SA Idols. It has been reported by The City Press publication that Somizi will be returning as a guest judge for Season 18 of Idols SA. Somizi has allegedly been given the green light by the production because he is without a doubt the life of the show.
A source close to the production told the publication that there was a huge difference when he was not on the show, and the declining viewership was proof. He has also bagged a new gig on Moja Love as the presenter of a new dating show called Lovey Dovey which will be TX-ing February 2022 alongside his co-host, actress Gabisile Tshabalala.
Watch the video below!!