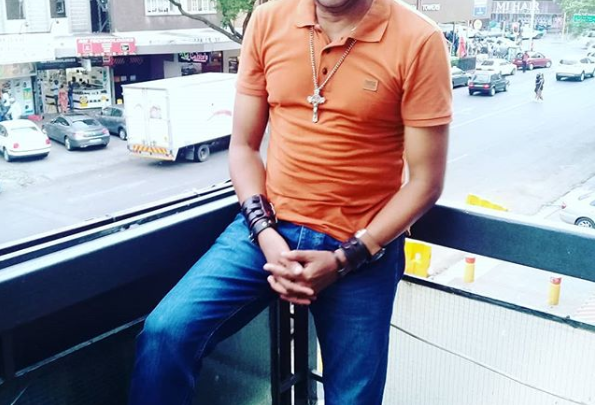 Skeem Saam's Macks Papo On Making Sure His Daughter Doesn't Date A Blesser Like Marothi! Macks Papo's character on th hit show is nothing he wants to be in real nor his daughter to be associated with.

The seasoned actor recently opened up about having an 18 year old daughter and how he not tolerate any blessers around her.
"As a man, a man that has recently celebrated an 18th birthday with his daughter, I would hate, hate to the point that I would kill- but I say that metaphorically I would not want to be a killer- to save my daughter from a blesser," he said.
Papo added that he wasn't worried about his daughter looking for blessers because he blesses her and so does her mother. He also gushed over how she is a focused sportswoman who has no time for boys.
"I am my daughter's blesser. She is my baby girl. You know, you never have absolute control of your kids but I am lucky. I can imagine other people having a hard time with their children but my daughter is a sportswoman and she loves her soccer more than boys. I am lucky," he said.
"If it was that she was not occupied with sport, she could be around boys. But the way she has been raised, I don't think she would be won over by a blesser because as her father I am already blessing her with everything she needs. Her mother blesses her."