Celeb News
SK Pens A Heartfelt Message To His Fiancé After Her Business Was Affected By Looting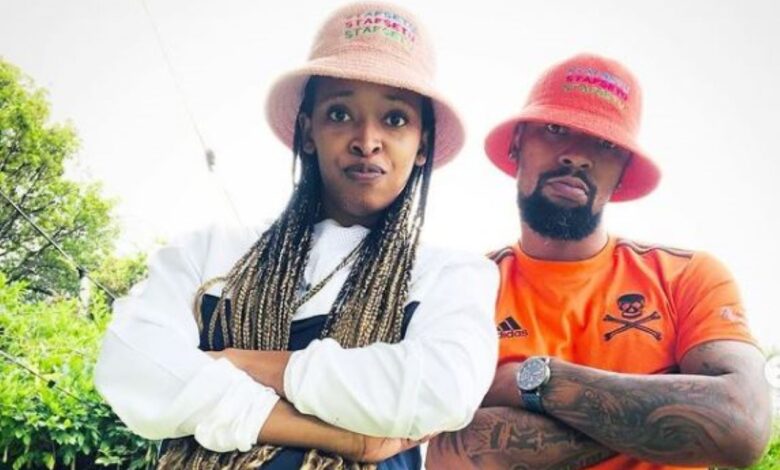 SK Pens A Heartfelt Message To His Fiancé After Her Business Was Affected By Looting. Last week the country was in a frenzy following the unrest that took place in certain parts of the country, following the arrest of former president Jacob Zuma. This was followed by the looting and destruction of many businesses around the country which has affected the livelihoods of many families.
One of the many reasons that further angered the public was the failure of leadership by the government. One of the many people who were greatly affected by the chaos that took over the country is SK's wife to be Ayanda, who had both her dental practices broken into and looted.
Khoza who was hurt on Ayanda's behalf took to Instagram and shared photos of the damage sustained in the places of business. He further penned a comforting message to his fiancé expressing his hurt for all the hard work that she has put into both surgeries that has now gone to waste.
He shared how heartbreaking it is to witness someone close to you be affected by the looting encouraged his partner to remain strong but, time is the healer of all wounds and God will bless her with many more business opportunities in the future.
"I know how much you have worked for these two @amnf_dental_surgeries surgeries and @ayearndar it honestly breaks my heart to see what people did to them. Remain strong, because I know that Allah will bless you with many many more. It hurts way more when you see this Looting hit something that is important and very dear to you. This too shall pass, but for now we can only pray for you. Stay strong MaHlongwane" he wrote.
It was reported by News 24 that over 45 000 businesses are out of commission and an estimated R16 billion in stolen stock, and damage to infrastructure and equipment occurred during the unrest.