Celeb News
Simphiwe Ngema Shares Why Best Friend Joanne Reyneke Felt Bad After Dumi Masilela's Death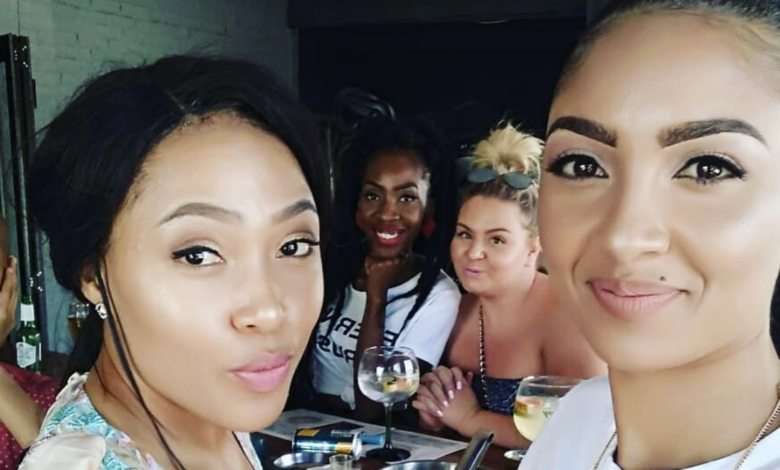 Simphiwe Ngema Shares Why Best Friend Joanne Reyneke Felt Bad After Dumi Masilela's Death. It's been five years since former Rhythm City actor Dumi Masilela died in a hijacking gone wrong. Actress Simphiwe Ngema was left widowed after just two short months of being married, which broke the hearts of many. After taking time to go through the emotions of grief, Ngema has managed to heal and also find love again.
In her latest interview with popular podcaster MacG, Ngema went into detail of the day that Dumi died and how her life has changed ever since. In the episode of Podcast And Chill, the mother of one revealed that she had met her late husband Dumi through her best friend Joanne Reyneke who was also good friend with Masilela.
Simphiwe shared that after the actors death she did lose a lot of industry friends who felt bad for her but she has always had the support of Joanne and her other three best friends. According to Ngema, Joanne
"I remember this one time where she said to me there is no way I was meant to bring pain into your life, I don't believe that was meant to happen. To some point she did feel bad about it, like i'm the one who introduced them but also she was going through pain" Ngema said.
Simphiwe revealed that she made a conscious decision to not follow the Dumi's trial any longer because dealing with Dumi's loss is a big enough burden to carry. Ngema shared that even at the moment of Dumi's death she didn't think about the people who committed the crime because that would mean having to carry the burden of forgiving them in order to move on.