Celeb News
ShuduFhadzo Musida Shares Her Own Experience With School Bullys At A Young Age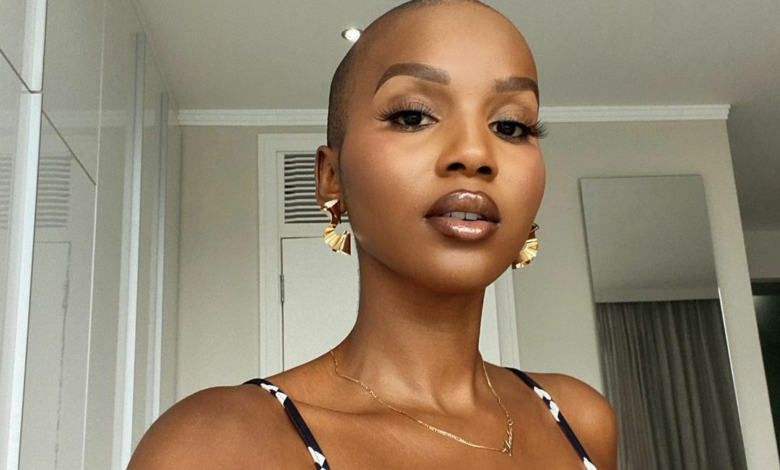 Since yesterday the social media streets have been expressing their outrage of a 15 year girl from a school in Limpopo who was bullied until she took her own life. A video of the grade 10 Mbilwi High schoolgirl circulated on social media driving her to overdosed on prescription pills leading to her untimely death. In the circulating video Lufuno Mavhungu, 15, was seen being physically assaulted by a fellow pupil repeatedly in front of other peers who happen to be cheering and taking videos.
After Mavhungu's mother found her unconscious in her bedroom, she was rushed to the hospital where she died on arrival. Many celebs have since been posting the young girls picture on social media and sending their condolences to the family. Numerous hashtags about bullying started trending on twitter where tweeps shared their sentiments on bullying, claiming that the department of education should intervene and ensure that no other incident such as this occures.
Miss SA Shudufhadzo Musida was dragged in to the converation and many critisized her for not speaking on the matter. Trolls shared the dissaproval of how Musida has not been using her title and influence to affect change in the youth and they regard this as a big problem.
It turns out that Shudu has commented on the bullying incident and took it a step further by sharing her own traumatic experience with bullys at a young age. Taking to her IG story, Musida shared that when she was 11 or 12 years old she was physically assualted by a group of boys and girls, and the one thing she remembers about the incident is how much she was apologizing for other peoples horrible behaviour.
Shudu continued to reveal that her peers were cheering on the boy who was kicking her in the ribs repetitively until she stopped crying, knowing that her tears were not going to save her. Musida claims that her mother was aware of the bullying at school but didn't realize just how bad it was. This resulted in her being in pain for a week however, she was afraid to tell someone.
This is why Lufuno's story was so triggering for her because she saw herself in the young schoolgirl. According to her follow up post, the pageant queen shared her story and condolences to the family privately at the time of the outrage and was advised to make her post public.
"I posted the previous post privately earlier because I was still emotional about Lufuno's passing and someone told me to consider posting it publicly " she wrote.
The model continued to share her sentiment about mental health and sent her condolences to Lufuno's family and loved ones. Moral of the story, teach your children to be kind to other.