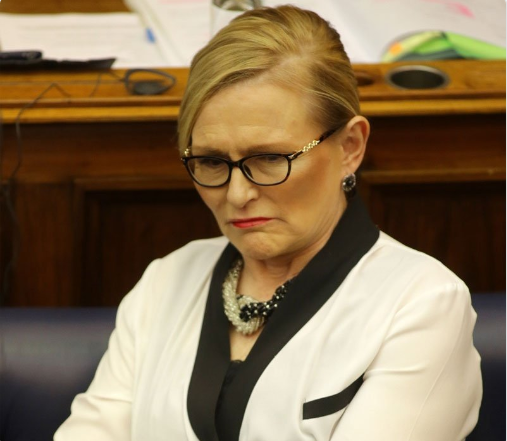 'I Only Shower Every Third Day,' Helen Zille Reveals! We are not sure if Western Cape Premier Helen Zille is gunning for Somizi's Save Water ambassadorship after revealing some disturbing details of her should we say poor hygiene?
Zille shared that she only showers once every three days. "I shower briefly, once every three days, and for the rest wash in the hand basin. I used to wash my hair every day' but now only when I shower' with visibly negative consequences. However' I regard oily hair in a drought to be as much of a status symbol as a dusty car," she shared.
"As for my husband and I' we try to use so little water' that I sometimes get worried about the hygienic and aesthetic consequences." Okay then, Helen.