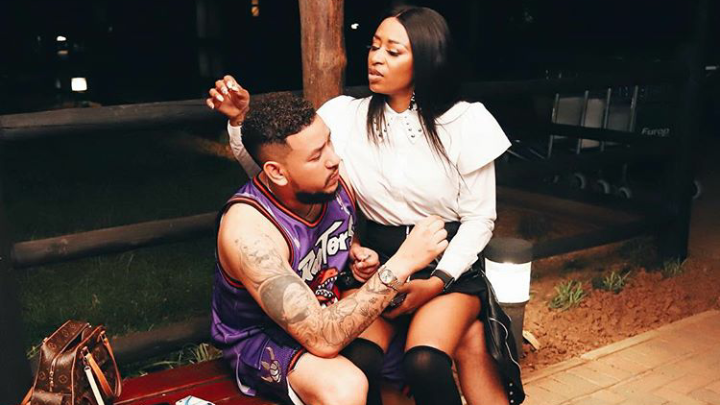 See The Photo That Has Social Media Thinking AKA Is Unhappy With Zinhle! Social media has always had a strong opinion about DJ Zinhle taking AKA back after everything that happened.
Every time the couple post each other up on social media, the comments section is always filled with people commenting on AKA's body language with Zinhle. Others feel the couple has no chemistry whilst others think Zinhle is more invested in the relationship than AKA.
The rapper recently shared a sweet snap with his baby mama. In the photo, Zinhle is seen smiling and snapping a selfie and AKA not smiling at all.
Is AKA not happy in his relationship with Zinhle? Surely it takes more than still pictures to come to that conclusion. But here's what social media users had to say in AKA's comments about his relationship with Zinhle.