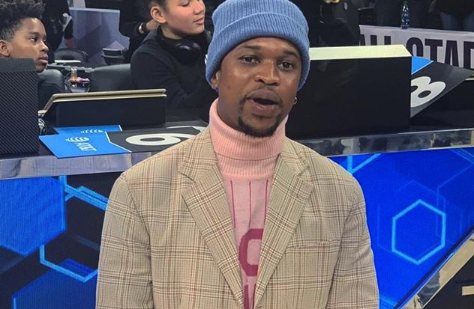 Scoop Reveals He Lost A Gig Following Hacker's Rant! A few days ago Scoop's twitter account was hacked and the hacker went on rant claiming Scoop's fiance had been unfaithful.
Scoop later confirmed that he was not the person behind the tweets but it seems the dame had been done already and there's no turning back. Scoop lost something a potential international deal. "They called me to let me know that they can't proceed with  doing business with me, because of what was happening on my social media, so they cancelled the contract," he explained.
Taking to his radio show explaining how he found out that he was hacked.
"It was my birthday, so I was receiving a lot of calls from friends, but I decided to ignore them, because I'm not a person who likes birthday wishes. My phone was lying around and I wasn't using it, because there wasn't Wi-Fi in the recording studio I was in with friend Ayanda. I immediately went on Twitter to check out what was happening and that's when I realised my account was hacked"