Celeb News
Sarah Langa Shares How She Made Her First Million Rand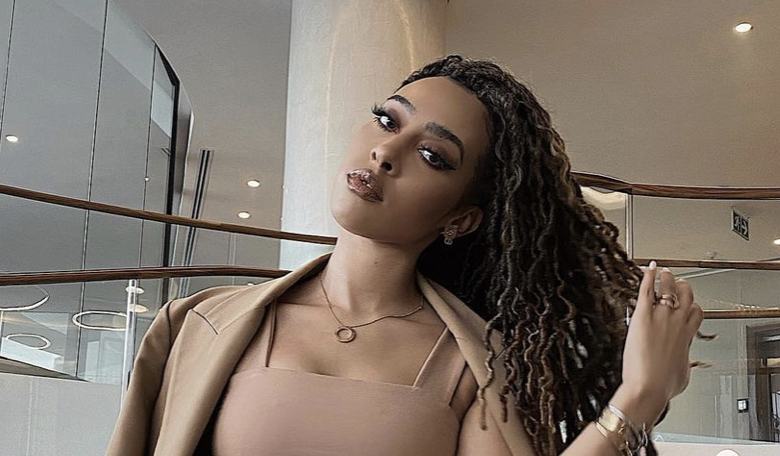 Sarah Langa Shares How She Made Her First Million Rand. Sarah Langa is one of the most talk about Instagram star, more especially after she got divorced with her husband and started living her best life with her girlfriends.
Sarah is one of the most influential celebs on social media and her picture perfect life definitely comes at a hefty price. A follower asked the model how she accumulated her first million Rand, and she candidly answered that she made bank through her divorce.
"I got divorced" she said.
It was reported that the Sarah split from her tycoon husband after two years and 10 months of marriage. It was reported that Langa's former husband called it quits because of Sarah's obsession with social media.
According to reports the couple was married out of community of property and Langa was offered R1-million for each year of their marriage which accumulated to a total of R2,833,33.00 
The 28 year old model also recently opened up about being a divorcee to her followers, sharing that she is still hurt by losing her best friend. Although it is one of the toughest things to go through, divorce beats hanging on to a toxic relationship.
it's also been very hard for her because she no longer gets to hang out with her married friends, but we know she's in great hands with her traveling besties who recently threw her a 28th birthday celebration.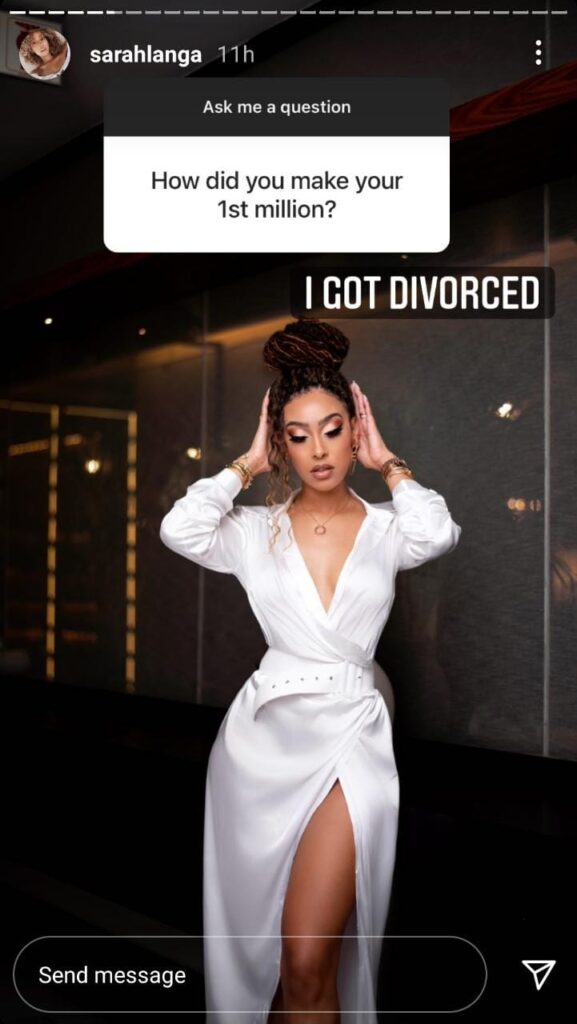 <