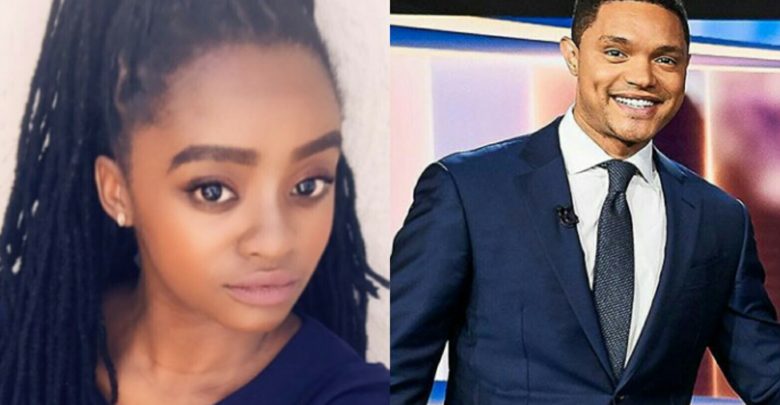 Samkelo Ndlovu Reveals She Once Turned Down Trevor Noah! Samkelo's public dating history is proof that she has a thing for comedians and they also seem to love her.
In a recent interview with MacG, Samkelo revealed that she went to High School with Trevor. She then hinted that Trevor Noah once hit on her when they worked together on her first ever feature film. Trevor was still coming up then. Samkelo revealed that she said "no" to dating Trevor because she was young.
"I was too young and oh, I was dating Thomas (Gumede). He wasn't 'Trevor' yet. I was straight out of college. My life was taking off. He was just a sweet guy, always cracking jokes and wanted this film made. We lived in the same area code. Sometimes he'd pick me up so that we'd go to set together, so he was a sweetheart," Samkelo shared.
She went on to add that her boyfriend at the time, Thomas Gumede was not happy when he found out Trevor would pick Samkelo up for work. "My boyfriend hated it at the time. When he found out he was like, 'what, he picked you up?'… I was like we're working on the same set… no Trevor was a sweetheart," she added.
When MacG suggested that Samkelo would be in Hollywood now with Trevor, Samkelo made it clear she doesn't think it would have worked out.
<