Lists
SA Celebs Who Are Proud Dog Moms
SA Celebs Who Are Proud Dog Moms. They say a dog is a man's best friend but some people's pups play a bigger role in their lives. Celebs especially are regularly seen with their furry friends and some of them have become stars in their own right. These dogs are no stranger to getting the A-list treatment and they regularly get spoilt with massages, spa dates, lavish dinners and everything fabulous under the sun.
Our celebrities like the rest of dog owners are attached to their pets and to be honest, we wouldn't mind switching lives with these famous pets because they live the soft life. We definitely have a soft spot for celebrities and their dogs and we are taking a look at some of the dog moms that we absolutely love watching.
Boity – Asante and Sana
With a pet mom like Boity, they are bound to be spoilt with the latest accessories. Media personality, Boity clearly has a new obsession – Sana, a Pomeranian dog she recently bought. This is her second one. When viewers got a sneak-peek into her life on her reality TV show, they saw glimpses of the life led by her dog, Asante, another Pom, who was treated like royalty.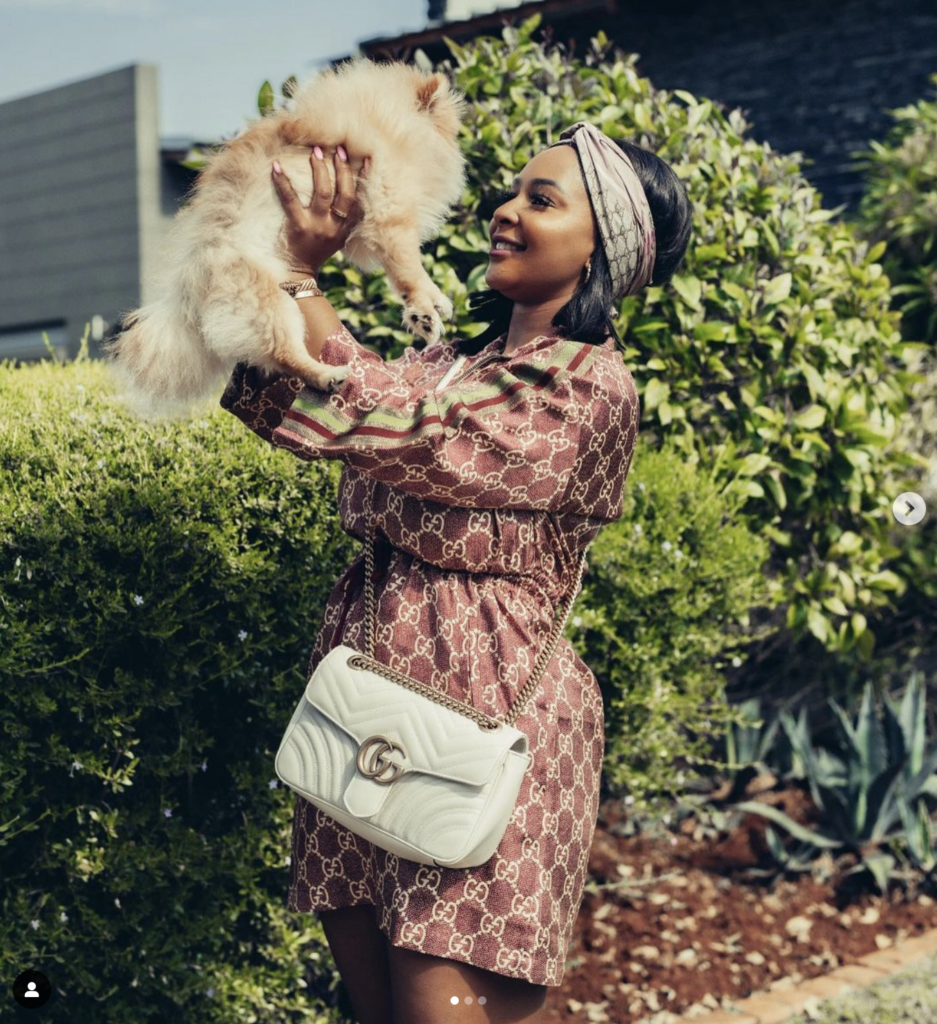 Ayanda Thabethe – Saint Rich
Ayanda Thabethe and her adorable pup Saint Rich are the cutest thing that we have seen on social in a long time. The two are what you call best friends and Ayanda loves sharing the occasional photoshoot with her cute Pomeranian pup.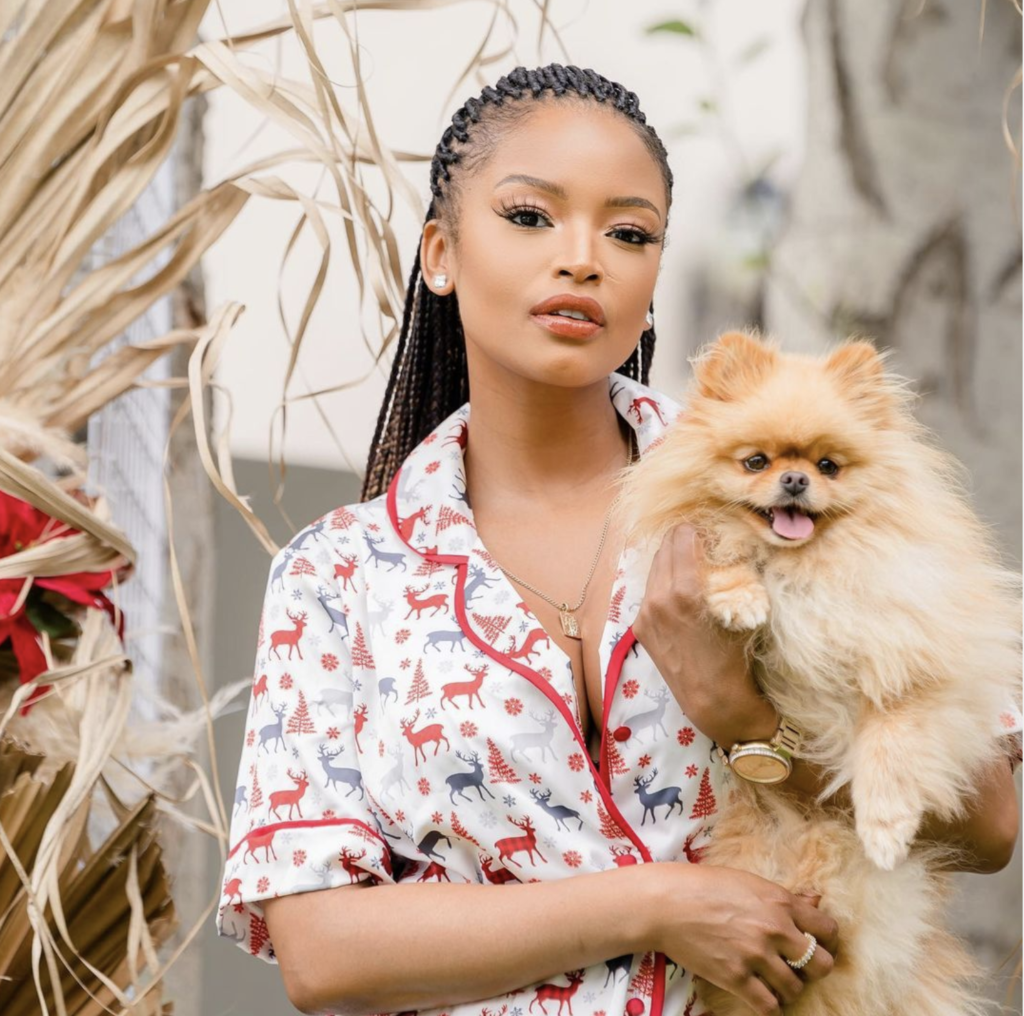 Lerato Kganyago
Lerato Kganyago has two adorable dogs that she loves spending time with and sharing on social media. The two pups have LKG's hands full most of the time but the businesswoman doesn't seem to mind because she absolutely adores her babies.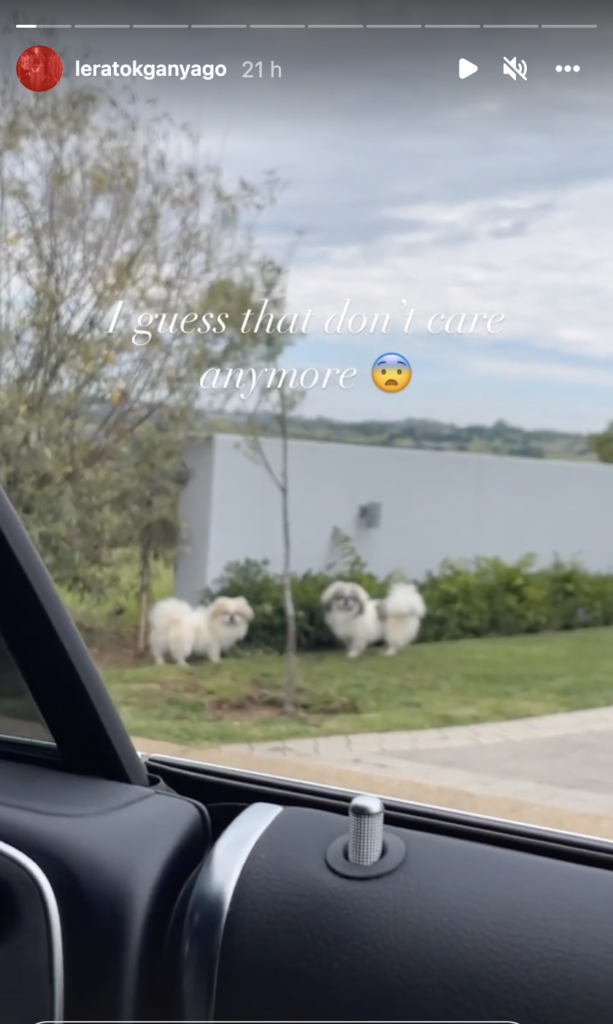 Actress and radio DJ, Thando Thabethe is obsessed with her puppies and often shows them off on the gram. Many of her fans find the fury friends cute and irresistible and always flood the comment section with heart emojis and warm messages whenever she posts them on Insta.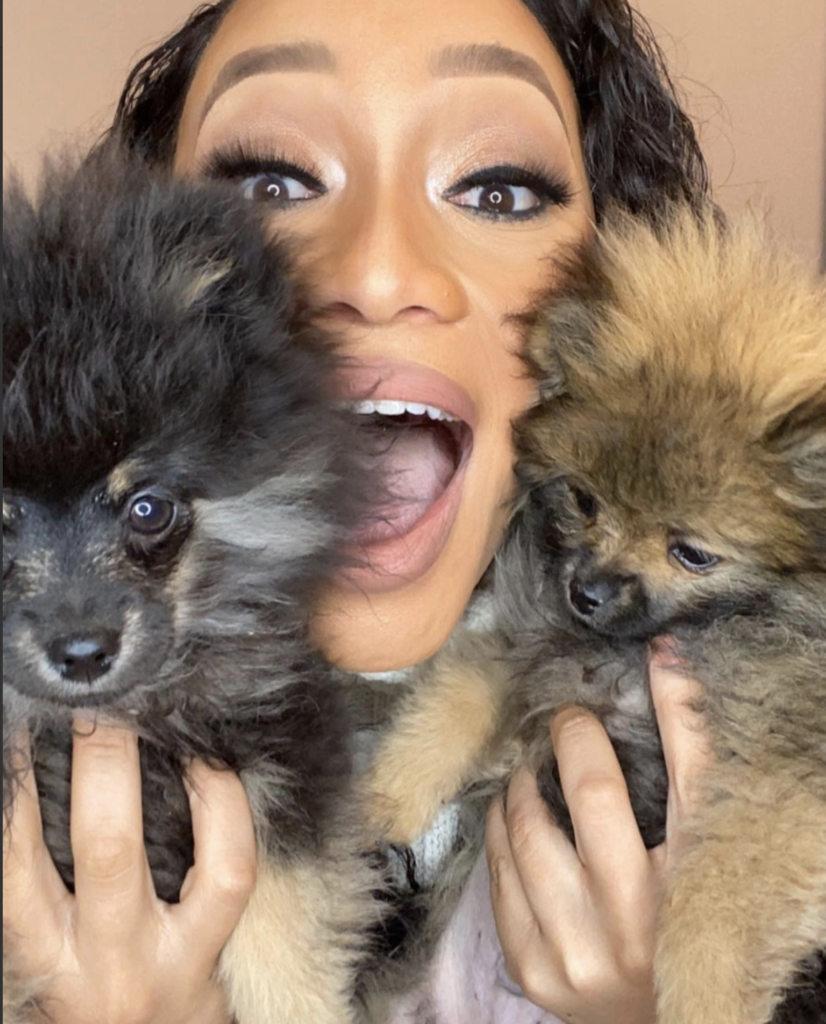 DJ Zinhle – Kleo Forbes
DJ Zinhle is the second mom to her daughter Kairo's dog Kleo Forbes, who has a ver huge following. Kleo is one of Mzansi's most famous celebrity pets and has 1 million followers on Instagram to prove it.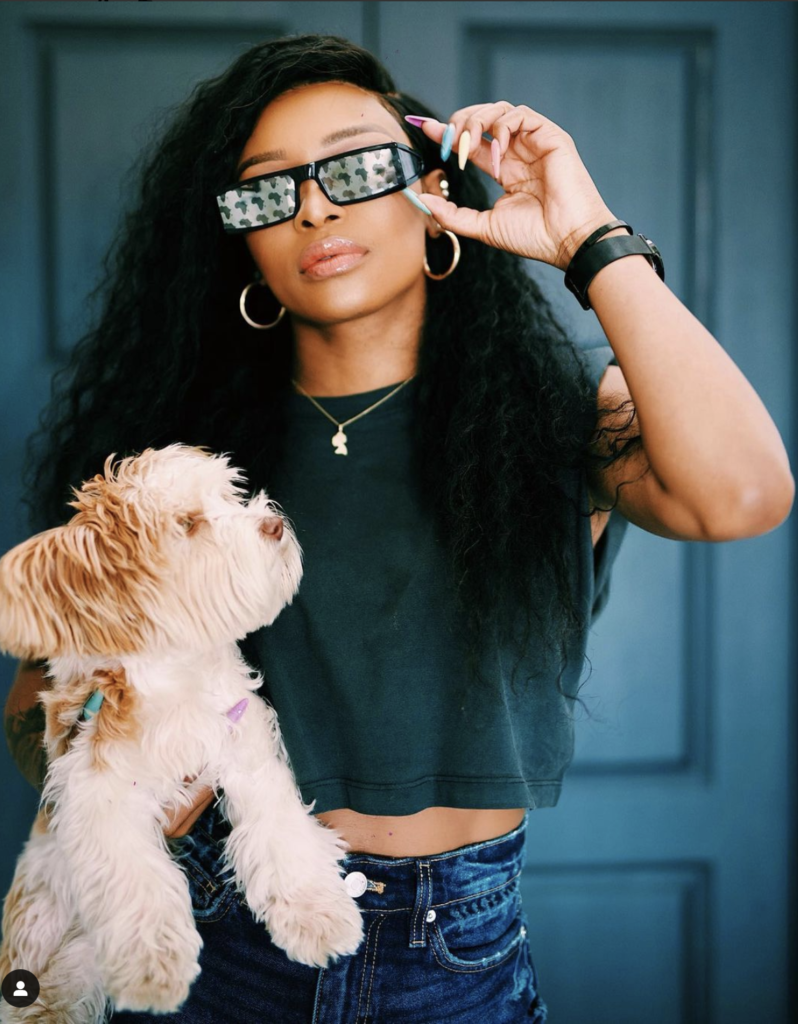 Pearl Thusi – Smokey & the gang
Despite her appearance, Pearl Thusi is a huge fan of dogs and revealed in an interview that she has owned a total of 12 dogs since she was a young girl. The actress regularly chills with her pets at home and always shares video of the hang out sessions she has with her dog Smokey who she adores and the rest of her pups.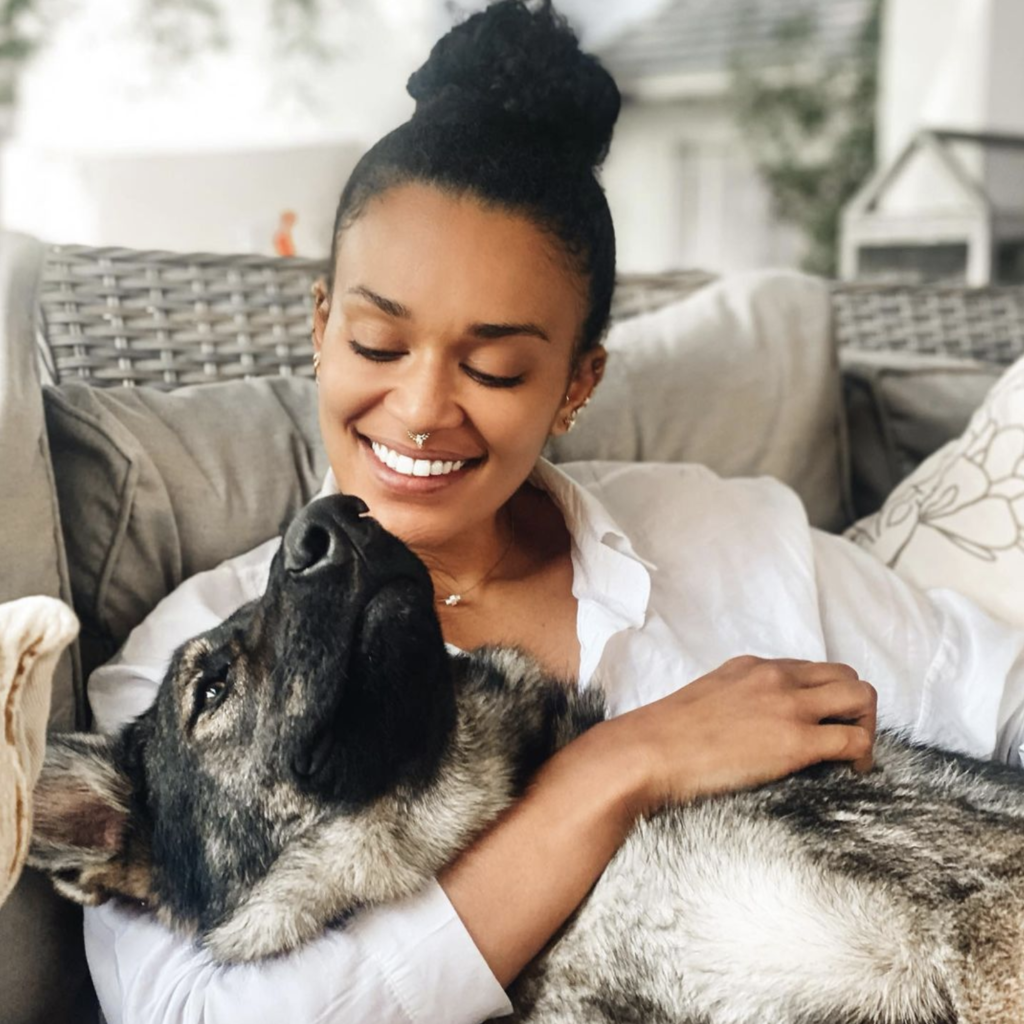 Amanda Du Pont
Amanda Du Pont is very much a dog person and has had a famous pup Designer before that she unfortunately buried two years ago however she is still in good hands, because she has all of her other fury friends to keep her company.
Khanya Mkangisa – Princess Barbie Bella
Media personality, actress and influencer Khanya was introduced to Barbie Bella on her birthday as a surprise birthday gift and the two have since been inseparable.