Celeb News
Queen Of Bling To Face Off With Tbo Touch And Rapper YoungstaCPT On The 2022 Comedy Central Roast Of Khanyi Mbau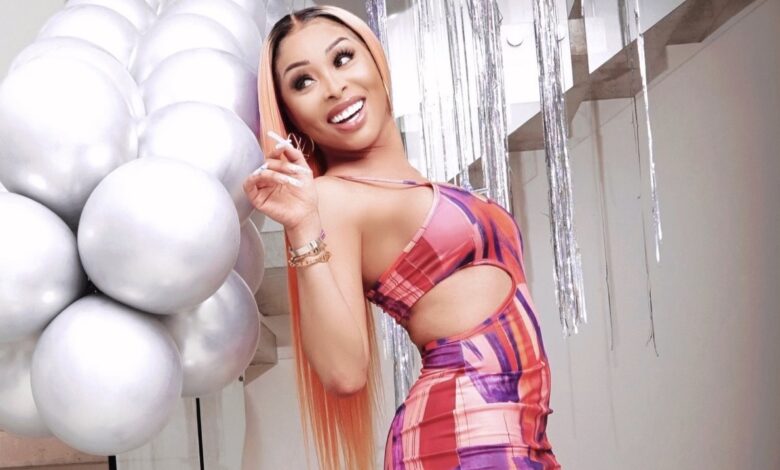 This week, the Comedy Central Roast of Khanyi Mbau brought to you by Showmax with Roast Master, Mpho Popps Modikoane, pops a melodic countdown to the 21st July recording of iconic banter, at the Teatro in Montecasino. The 'love to be hated' tabloid teaser Tbo Touch and the most outspoken MC in South Africa, YoungstaCPT are literally being put to the mic as newly announced panellists! Triggered by the menu of seasoned hip hop fanatics? Good, because this season of The Comedy Central Africa Roast is going to shake up your emotions and overwhelm you with tough-to-pick-up jaw drops. 
The historic Comedy Central Africa Roast, featuring the "Queen of Bling" as the first African female roastee, excites Thabo Molefe, popularly known as Tbo Touch. The nation adores him for providing us with excellent radio and motivating our country by traversing the world with the illustrious who's who of international entertainment and industry, but he may have a taste for Dubai much like the lady of the hour. His feeling towards roasting the first African female on the international production? "I'm excited; I want to jump off the Burj Khalifa!"
With over thirty mixtapes, numerous EP's and accolades under one timeline, there is a good chance that YoungstaCPT will spit more compelling comedic rhymes, intelligent enough to match, if not surpass, the intellectual splendours of Devi Sankaree Govender and Celeste Ntuli's venomous tongue of higher grade culture appropriation and comedic slander.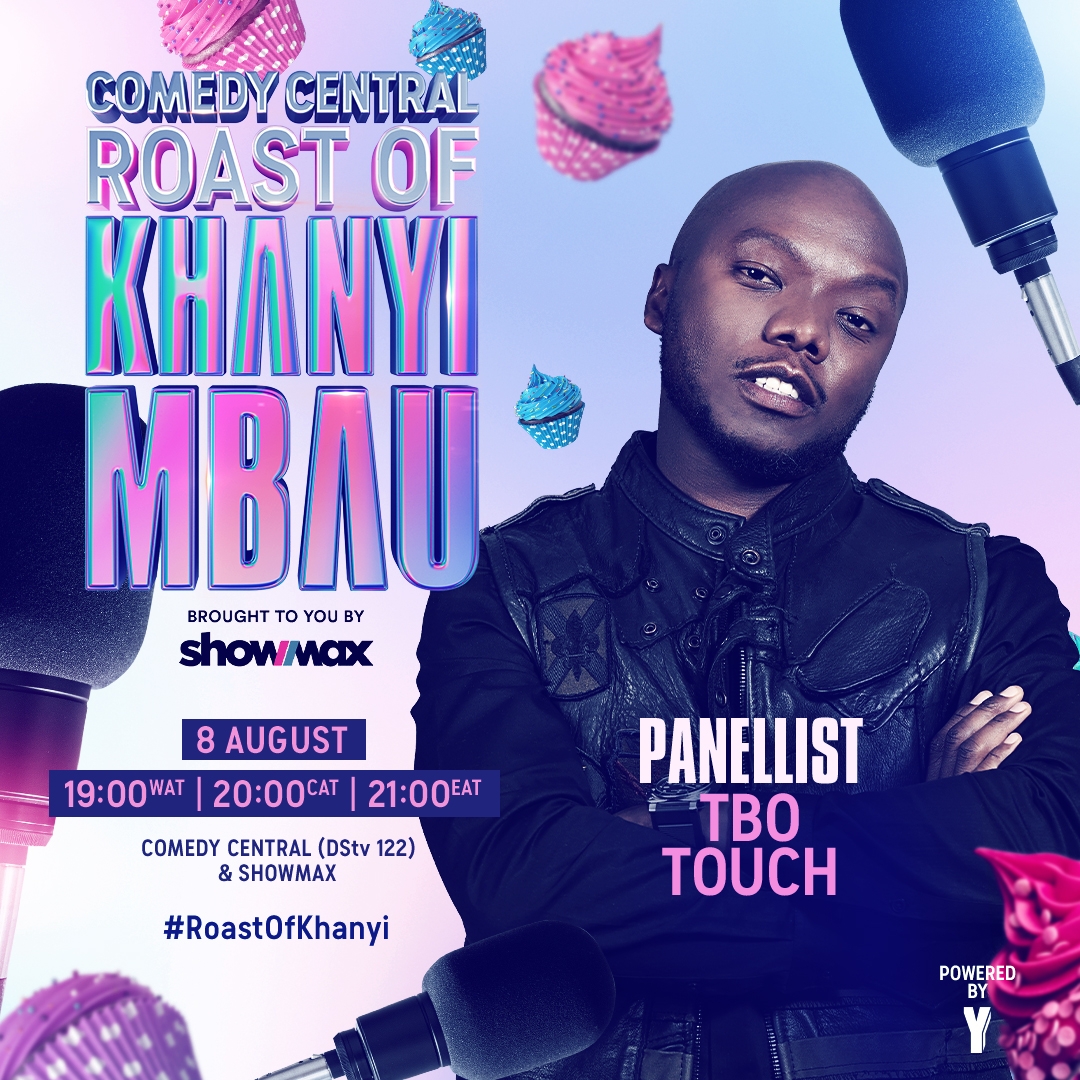 When commenting on his new role as a panellist of the #RoastofKhanyi, the famed hip hopper concluded, "I am excited to be part of the Comedy Central Roast; it is my first time being involved within the comedy space and I feel honoured that I am part of something this big".
 
"We are excited to welcome YoungstaCPT and Tbo Touch to The Roast's dais. As members of the rap fraternity, they both know a little something about verbal jousting and I am sure the other panellists will be worried," said Dillon Khan, Vice President of Comedy Central Africa.
Tickets to the Comedy Central Roast of Khanyi Mbau brought to you by SHOWMAX, at the Teatro in Montecasino this 21st July are limited. The tickets are available at Computicket. 
The Comedy Central Roast of Khanyi Mbau brought to you by Showmax is on Comedy Central and Showmax on 8 August. Stream the uncensored and uncut version on Showmax from 15 August.