Celeb News
Local
Precious The Planner Breaks Silence After Being Accused Of Scamming A Client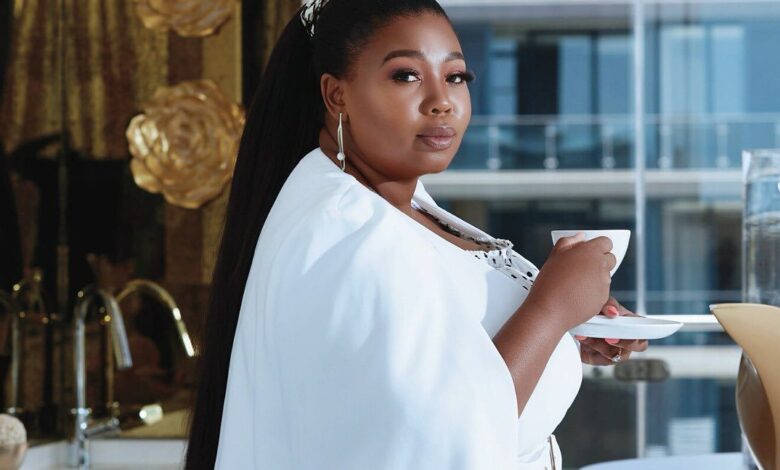 Precious The Planner Breaks Silence After Being Accused Of Scamming A Client. Since the dirty laundry was aired by an unhappy client, Founder of Precious Celebrations Precious Thamaga Mazibuko has released an official public statement to clear the air and hopefully recover from the scrutiny against her business on social media.
In the statement released on their business twitter account Mazibuko stated that they have been advised by their lawyers to not elaborate further on the accusations via social media reiterating that they have not scammed anyone from anything.
The accuser has since sent a letter from their legal representatives stating that Precious should refrain from further discussing the matter including other undisclosed instruction which then prompted the decision of not communicating with the accuser going forward.
The statement added that the family was compensated with credit valid for one year to use at a later date of which they see as an extension of goodwill making it unfortunate that Mazibuko is now labelled a scammer.
"In no way have we scammed or made attempt to scam any client including the Machaba family and in our continued effort of goodwill we proposed a credit for use for Ms Pulane Machaba for a later date valid for a period of one year showing our transparency and integrity" The statement reads.
The statement further highlighted that Precious Celebrations is bound to legal and contractual policies which are communicated to clients who wish to hire the company for service but because of the sudden pandemic they are aware that they will have to rework some of their policies.
The event planning company is currently in communication with the familie's attorneys and cannot share the details surrounding the matter as of yet but they have noted all the comments and critics from social media and will definitely take them in to consideration.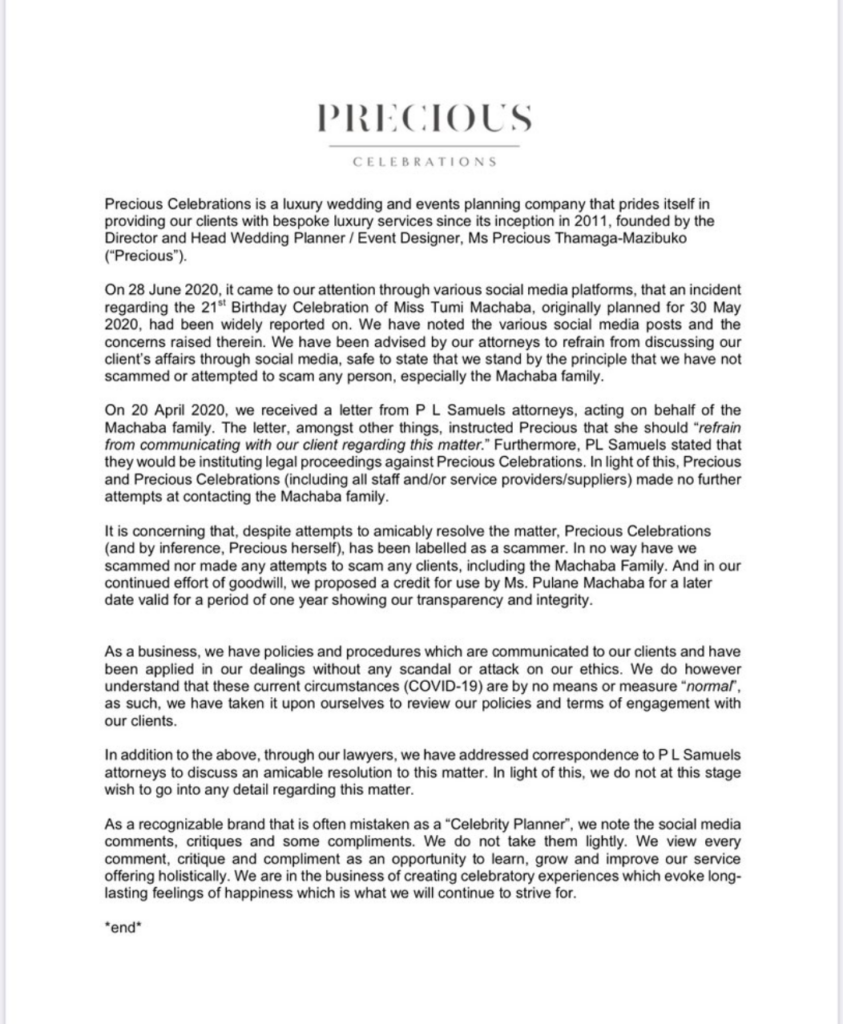 By Sinakho Mandla