Celeb News
Pics! The Sonia Mbele Bikini Photos That Broke The Internet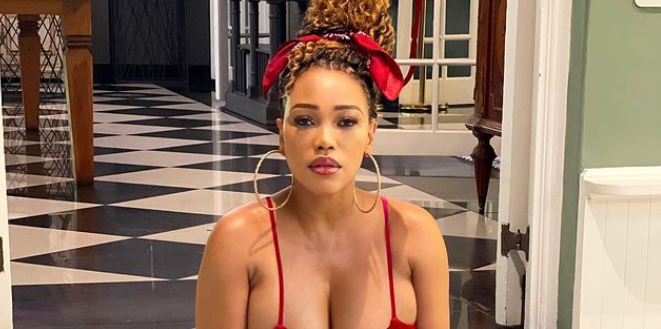 Pics! The Sonia Mbele Bikini Photos That Broke The Internet. Sonia Mbele is at the top of her game career wise but also looks wise. In today's edition of black don't crack, the successful actress and producer shows the world how to rock a bikini like a pro. The DiepCity actress has been enjoying some down time in the Mother City and has been posting her time there on the Gram, but her latest post had the internet in a frenzy and we totally understand why.
Taking to social media, Sonia ushered in the hot girl summer after she posted a poolside pic of her donning a pink bikini while showing off her sexy body. Literally minutes after posting the photo, the internet went into a complete frenzy and the masses are still in disbelief that one can be so hot after all these years.
The photo has since been circulating on social media, that Mbele even made the top of the trends and we are not mad at all. The ladies of twitter have been commenting on how they wish to age gracefully like the 45 year old actress while the Men on twitter have been respectfully drooling over the picture, which we understand.
The actress has also been giving us other serves while on her Cape Town vacation but this one seems to have stolen the show. Congratulations go out to Sonia for literally being a hot mama and we are glad that the hot girls of Mzansi are still winning.
When we grow up, we want to be hot like Sonia too!!