Celeb News
Pics! Ntando Duma Shares The Progress Of Her Mother's Home That She Is Building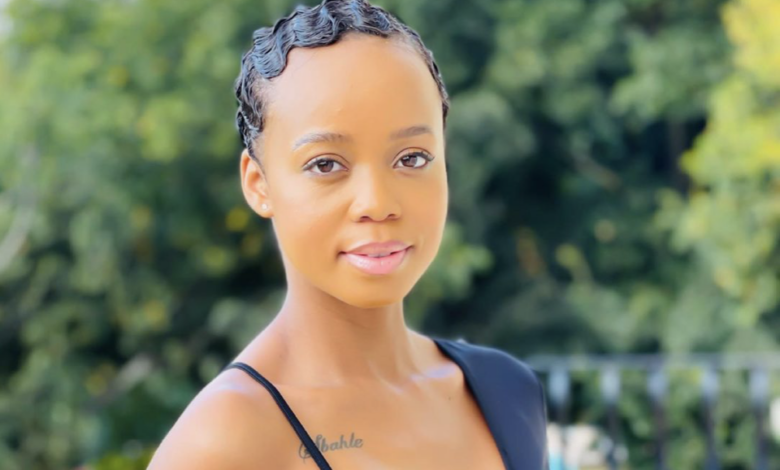 Pics! Ntando Duma Shares The Progress Of Her Mother's Home That She Is Building. Parents give up a lot to raise their children, which is why when the kids grow up they tend to do anything and everything for their parents. Through social media we have witnessed many famous faces give their parents new cars, homes and all kinds of expensive gifts.
We love to see our favourite celebrities show their softer side and we can safely say that media personality and actress Ntando Duma has been doing exactly that when it comes to her family. The Queen actress has proven to be very family oriented on social media, and this big gesture is one way to show it.
Ntando is a very hard working young women and she recently showed just how focused she is on giving her family only the best. Recently the proud actress took to social media to gush over the home that she is currently building her mother. The house was still a work in progress, but she was very excited none the less to see everything coming together.
The mother of one has now given her followers another update on how the house is coming along and we must say, that it looks really good. Ntando shared photos of the home with a fresh coat of Grey and White paint, new burglar bars and the works. The finishing touches for the exterior of the house have been done and dusted and we hope that we will soon see the inside of the home as well.
The actress captioned the before and after pictures of the house claiming that she is proud of the progress and claimed that this is by far the biggest highlight of her life. Duma's friends and followers congratulated her for the big milestone and complimented her for being the epitome of daughter goals. Tweeps also credited her for building the home in the township instead of conforming to the northern suburbs, as many have done.
Congratulations Ntando!!