Celeb News
Pics! Inside Tumisho Masha's Traditional Wedding Ceremony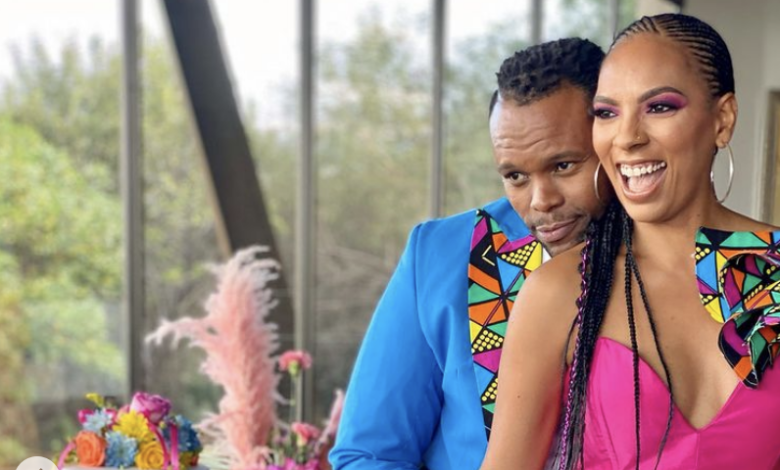 Pics! Inside Tumisho Masha's Traditional Wedding Ceremony. This past weekend had a lot of celebrations happening for a few of our local celebs. Dead Places actor Tumisho Masha was amongst those who had a lot to celebrate this weekend as he and hid longtime girlfriend Chantal got married in what looked like an intimate ceremony with her friends and family.
The Masha's seem to be very private people as they didn't share any footage from the big day on their social media however, the bestie and brides made actress Innocent Sadiki came through with a young sneak peak of the beautiful day on her Instagram and the bride and groom looked absolutely to die for.
The pair wore pink and blue designer traditional attire and they all looked beautiful in their matching attire. Innocent penned a heartfelt message dedicated to the newly weds claiming that she is very proud of the couple taking a step forward despite the trials and tribulations that they have underwent. The actress revealed that Tumisho was the best man at her wedding with her pastor husband Phindulo all of 11 years ago and she is proud to have returned the favour as they were the MC's for the celebration.
"Sooo proud of our #friends! Guys you made it through the storm, here we are now . Look at what the Lord had done 🥂 . You were the best men at our wedding 11 years ago and today we are #Mc at your wedding" she wrote.
Fans and followers of the actress congratulated the couple for their big milestone and wishes them all the best in their journey to happily ever after. We would also like to extend our congratulations to the newlyweds wishing them all the best as they begin a brand new life chapter.
Congratulations to the newlyweds!!