Celeb News
Pics! Inside Liesl Laurie And Musa Mthombeni's Lobola Day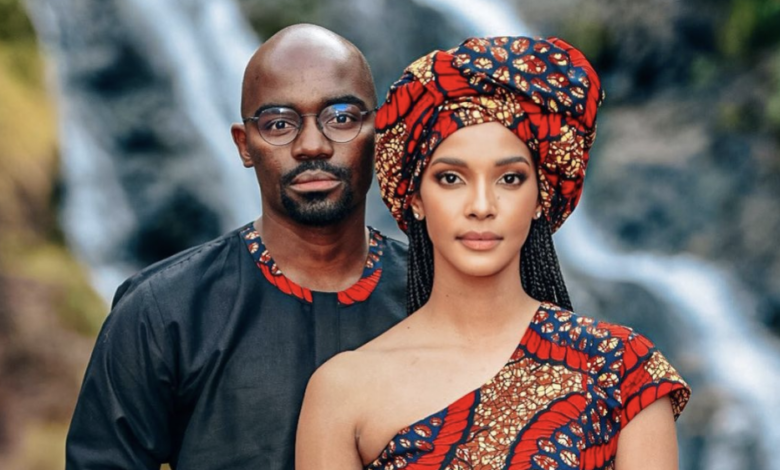 Pics! Inside Liesl Laurie And Musa Mthombeni's Lobola Day. Congratulations are in order for TV personality and medical doctor Musa Mthombeni who just made things official with the love of his life, radio host and former Miss South Africa winner Lisel Laurie. The pair recently sealed the deal of their love with an intimate lobola ceremony this passed weekend.
A few weeks ago, Musa and Liesl made their relationship Instagram official after months of hiding it. The pair had the masses shook after Musa not only introduced Laurie as his girlfriend but also his fiancé. The TV personality got down on one knee and proposed to the love of his life during their weekend getaway in Durban and of course, she said yes.
The time is finally here for the two to seal the deal on their marriage by uniting both their families. This weekend marked the exciting day of Liesl and Musa's lobola day. Although the pair chose to keep everything private, they did share a few photos of their attire, and they definitely looked like a match made in heaven.
Liesl wore a red printed dress with a matching head wrap while Musa complimented his lovely bride to be with a black outfit that had the same print as Laurie's dress. The pair kept everything private but judging by the smiles on their faces, the day must have been a complete success.
Musa revealed that he asked Liesl out 11 month ago and today he is happy to soon be call her his wife. Speaking about their decision to keep their relationship out of the public eye, Laurie revealed in an interview that they wanted to keep their love bubble to themselves until they took the next step.
"11 months ago, I asked the love of my life to be my girlfriend… today she's my wife" he wrote
Congratulations guys!!