Celeb News
Pics! Inside Kayise Ngqula's 30th Birthday Celebration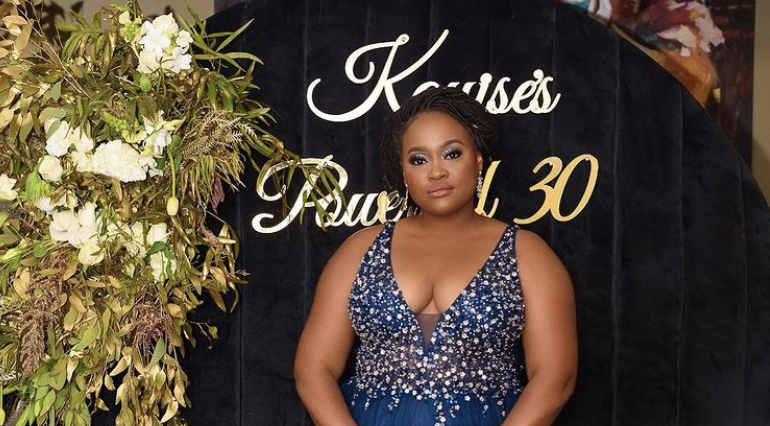 Pics! Inside Kayise Ngqula's 30th Birthday Celebration. Entering a new stage in life is a very big deal, especially once you reach your dirty thirties. TV host and actress Kayise Ngqula recently celebrated turning 30 years old, and of course her loved ones had to go all out for. This passed weekend, Kayise's mother threw her a surprise birthday party, where all her loved ones were present to enjoy the moment with her.
Taking to social media, Kayise who though she was scheduled to attend a work function was blown away by a surprise dinner party. Upon sharing the pictures, Ngqula shared that she was told that she would be attending a networking function with the wealthiest people in the industry. Little did she know that the wealth would come in the currency of love and memories made with special people in her life.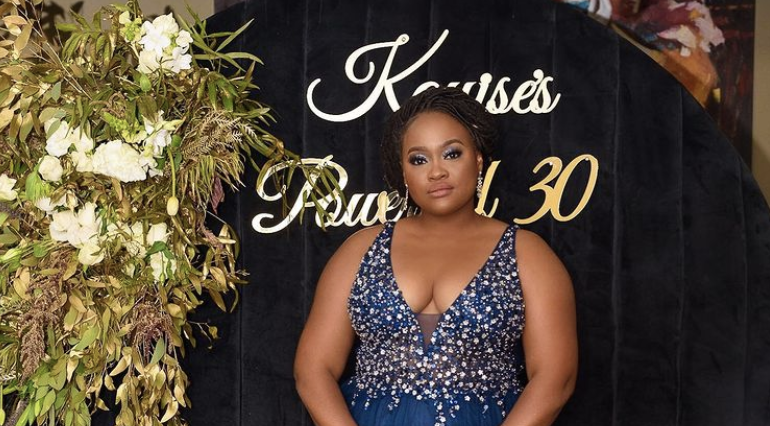 "On Saturday the loves of my heart, my family and closest friends threw me a surprise #Powerof30 birthday celebration. I almost rolled over and died upon the realization that a dinner that I had been told would be a networking one with the opportunity to dine with the wealthiest of our kind was in actual fact one held in my honor. It was indeed a "billionaires" club, for no one, is richer in my eyes than my family is. No amount of money could ever quantify that. I am in fact richer knowing all of them and that they love me so much to have pulled off something so marvelous and spectacular just for me. Amazwi ndiyawaswela kodwa endinayo ngumbulelo! Lord knows that I will carry this night with me for all the days of my life" she wrote.
She also penned a heartfelt note to her mother, expressing how nothing beats a mother's love. She also shared how surprised at how her mother was able to pull of the elaborate surprise and hopes to one day be an amazing parent to her children just as her mother has been to her.
"How you pulled this off with such precision, together with the rest of the family I am still in awe of. Ndiyabulela MaMbanjwa, Gebane!! My greatest honor is being called your daughter so that I can measure up to half the woman that you are" she wrote.