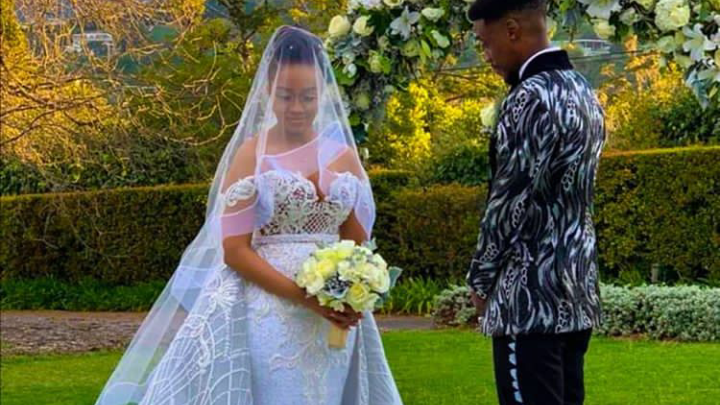 Pics! Inside Dineo Moeketsi And Solo's Intimate White Wedding! You can call hr Mrs Langa. Dineo and Solo finally had their white wedding and from the few snippets shared on social media by their guests, it was nothing short of spectacular.
The wedding looked like it was intimate but more flexible as guests shared photos on social media compared to the their traditional wedding. Guests included some of their industry friends like Connie Ferguson, Rami Chuene, Reason & Lootlove and a few others. Both Dineo and Solo lived up to their fashion icons title with two different looks for the ceremony and reception.
The newly weds' three part wedding special airs tonight on Mzansi Magic. For now check out some of the most beautiful moments from the Langas' special day below.