Pics! Denise Zimba Announces Her First Pregnancy And Shares Her Struggle To Conceive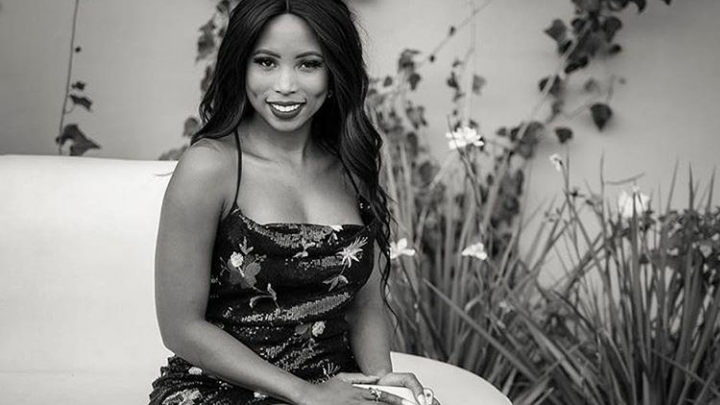 Pics! Denise Zimba Announces Her First Pregnancy And Shares Her Struggle To Conceive! Denise has been tweeting and posting lately more than she's been on the screens and there is a beautiful reason for it.
Whilst she has been posting hot bikini photos showing a flat tummy, in real life Denise is pregnant and it loos like she's close to popping. Taking to social media this past weekend, Denise shared beautiful naked photos announcing her pregnancy. On Instagram she went candid on how it's not been a smooth journey and was told she only had one percent chance of conceiving a child.
"Only 1% possibility to conceive, even after treatment for some time. I was shocked, and felt less of a woman. I was not eager to fall pregnant, but it has always been important to me to have a family one day. I thought WOW! … I didn't realize that falling pregnant can be quite a difficult and physically painful experience," she shared.
Denise added that she had to make a decision to stop working to focus on her family. "It became clear that breaking away from work, and focusing on my family, the here and now that was incredibly fruitful and exciting, needed my entire focus. I have a beautiful relationship with an exceptional man, who I had to give up a few things – for the meantime – to nourish the partnership, and protect the process. For once I was truly happy just being, no set life, no hustle, no need to be relevant, and knowing that I am truly blessed to have a partner who could support that. On my 30th Birthday, I found out I was pregnant," she shared.

The first time mama to be shared that pregnancy has not been an easy process for her but she is grateful to be able to carry a child and says it has changed her. Congrats to Denise and her husband.