Celeb News
Pics! Boity Celebrates New Social Media Milestone In Style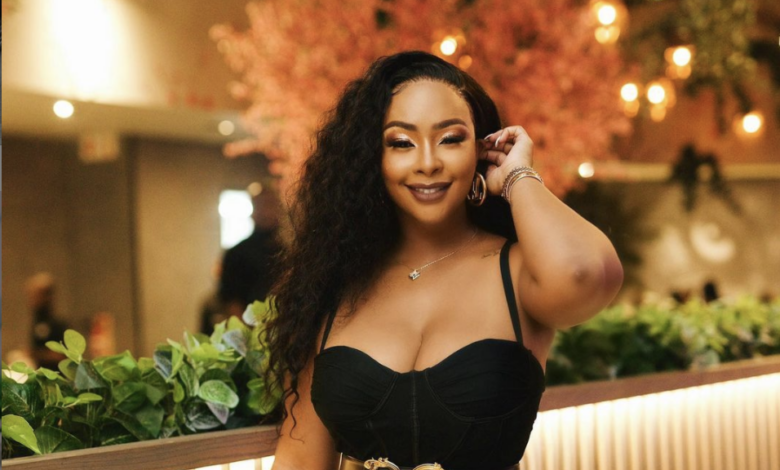 Pics! Boity Celebrates New Social Media Milestone In Style. Social media is one of the most important aspects when it comes to being a public figure and some of our favourite celebrities are winning in that field. Congratulations are in order for rapper and businesswoman Boity who has just reached a new level of boss babe in the social media scene.
In these uncertain time we have learned to celebrate even the smallest of victories, so you can image the celebration that was had for reaching a whopping 5 million followers on Instagram. Taking to Instagram, the 'Wuz Dat' hit maker shared the exciting news of reaching 5 million followers on her account and of course she had to celebrate in style.
Boity threw an intimate celebration filled with white balloons and she looked absolutely amazing in a fabulous evening dress. The rapper shared the gorgeous photos on her account and everyone couldn't help but complement her on how amazing she looks.
The rapper penned a heartfelt message to her followers thanking them for all the support claiming how it means the world to her and she has been thinking of ways to express her gratitude. Boity shared that she will be taking 5 of her followers on a once in a life time experience with her when the lockdown is over. She also thanked the events company and the hotel that hosted her celebration and made it extra special.
"5 MILLION ✨? What a privilege and an honour!! I cannot thank you all enough for the constant love and support! It means the absolute world to me! I've been thinking about the best way to show my gratitude. To start with, I will be choosing 5 of my followers to take out for the day as soon as the lockdown levels allow. I'll also be thinking of more ideas of things to do with and for my followers as means of showing gratitude for all the love you guys give me on a daily basis! ?????????? Thank you so much to @nono_events for putting this gorgeous decor together! You nailed it perfectly! And @homesuitehotels for giving us the stunning space" she wrote.
Congratulations Boity!!