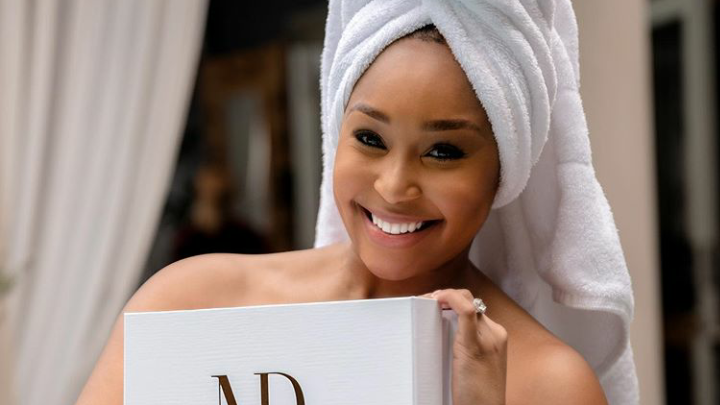 Pic! Minnie Dlamini Poses N*ked For Her New Skin Care Line! We would be lying if we said we didn't see this coming when Minnie Jones announced her skin care range.
We've seen it with all skin care adverts, someone's going to get naked to show how well the product works. For Minnie, she didn't need to hire a model, she did it herself. Is this what they mean when they say "if you want something well done do it yourself"?
Mrs Jones took to Instagram Tuesday morning disrupting our regular schedules posting a steaming hot nude photo of herself to promote her new body range. "MD…Celebrate your skin," she captioned the photo. Check it out below.