Celeb News
Pic! Lasizwe Reveals The High School Subject He Flunked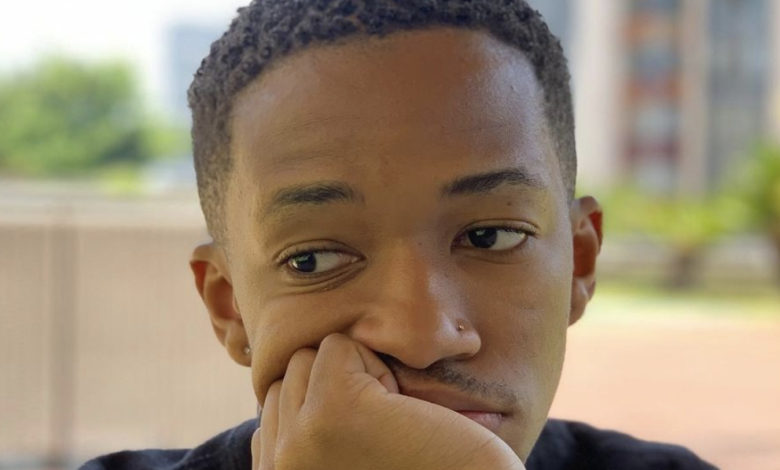 Pic! Lasizwe Reveals The High School Subject He Flunked. There are two types of people in this world, those that are book smart and those who are street smart. Then there are those who fall somewhere in between because of some reason that they can only understand, which is where we think Lasizwe stands. Everyone who has passed their high school phase has had that one subject that always gave them a hard time, and the YouTuber has revealed which one it was for him.
Taking to Instagram, Lasizwe posted a photo of his High School report from grade eleven where he attended Mondeor High School. We're not sure what type of student Lasizwe was but he clearly had a rough start to his grade 11 year because he totally flunked the first term. Lasizwe's report card shows that passed everything by the skin of his teeth except for Life Orientation and Geography.
What shook people the most is Lasizwe getting 16% for Life Orientation which is arguably the easiest school subject. To top it off, the content creator also bagged a dismal 21 % for Geography which is also not a good sign. Laiszwe claims he has a solid explanation as to why he got such low marks for the subject, and fans hopes it's a good one.
"I can explain the 16% I got for LO in grade 11…" he wrote.
The rest of the subjects, Lasizwe received average marks with Maths Literacy and Business Studies being the highest. Even though he bagged 60 % for the two subjects, it clearly wasn't enough to help him pass the term. Hopefully Lasizwe pulled up his sock for the following three months.
Lasizwe has been having a lot of nostalgia lately following the 5 year anniversary of his mothers death. Taking to his Instagram story, Lasizwe remembered his mother, sharing that this was the day he witnessed his mother take her last breathe.
"Today is such a weird day for me. On this day 5 years ago, I witnessed my mother take her last breath." he wrote.
Lasizwe shared how he misses his mother and how the feeling of abandonment never really leaves after the death of a mother but one just learns to cope. He the shared a heartwarming clip of his mother to pay tribute to her, with the hopes that she is proud of him.