Celeb News
Phindile Gwala Releases Public Statement In Response To Assault Allegations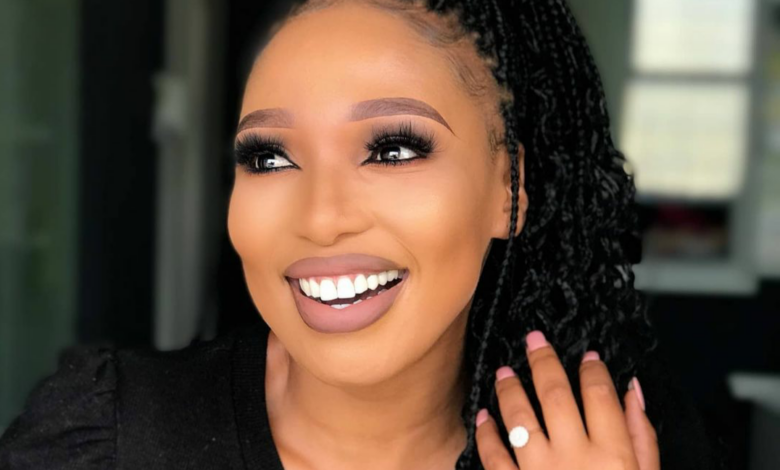 Phindile Gwala Releases Public Statement In Response To Assault Allegations. Social media has since been buzzing after a young lady by the name of Nompilo Beryl Mkhize accused the actress of assaulting her outside a nightclub. According to the accuser, Phindile accused her of taking pictures of her and allegedly followed the victim outside the club where she grabbed her phone and smashed it.
Mkhize has since reportedly opened a case of assault with intent to do grievous bodily harm and malicious damage to property which could come with a heavy price to pay. According to the victim, the Imbewu actress got violent with her then proceeded to drive away in a friends vehicle.
After the accusation came to light, the people of twitter have been calling for the actress to be cancelled however, she has finally broken the silence about what exactly happened during the alleged altercation. In a lengthy three page statement, Phindile confirmed that the altercation did happen however, some good came out of it as both Gwala and the accuser have dropped the cases opened against one another.
"Without dwelling on the legal issues. I do wish to point out that this prevailing of the spirit of ubuntu has resulted in both of us withdrawing cases that we had opened against each other" the statement reads.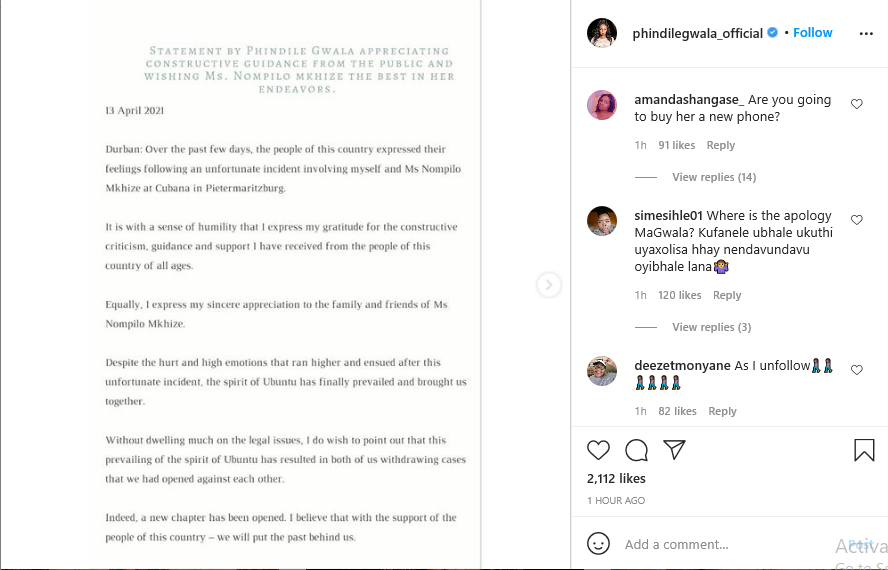 The actress continued to share the important life lessons that she has learned from what has transpired, sharing her hopes for a more united forefront among women and also that the spirit of reconciliation will further prevail in society. The former Muvhango actress shared her well wishes for Mkhize with regards to her studies and claims that she is inspired by the hard work and passion she puts into making her dreams come true.
"As we move forward, I wish Ms Nompilo Mkhize all the best in her studies. I am inspired by her passion for education. Her Determination to excel will take her places" she wrote.
In closing, Gwala spoke of opening up the industry to undiscovered talent, claiming that the people who are already established in the industry are driven by the fear of others coming in and taking over their space in the industry. She for one has pledged to focus on giving the new era of talent more of a platform to shine and once again thanked the Mkhize family for being very compassionate.